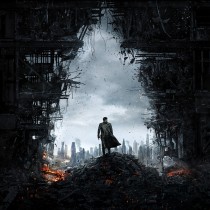 Not long until JJ Abrams second instalment in the Star Trek reboot comes out.  I for one am just a little bit excited!
We got a new international trailer today so if you are not yet excited watch and join me.
Writer at Moviescramble. Master of the Yorkshire Martial Art of Ecky Thump. When he is not being a Dad or office slave he loves nothing more than watching dodgy super-hero movies or fake historical dramas with excessive nudity.

Lives 'down under' now so also enjoys getting stereo-typed as Butlers and White Imperialists when treading the boards.
Latest posts by Jason Ayers (see all)