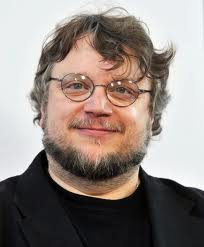 While promoting his forthcoming summer blockbuster, Pacific Rim , Guillermo Del Toro has expanded on the recent news that he is attached to the forthcoming Justice League Dark film. The project, a collaboration between Warner Brothers and DC Entertainment will feature a team up of some of the erm… darker characters that inhabit the DC universe and feature in a comic book series of the same name. Del Toro has outlined his ideas about some of the main characters within the team. His vision is for the leader to be none other than Constantine, last seen on the big screen in the Keanu Reeves film of the same name.He stated a preference for the fact that Constantine will be blonde  as  portrayed in the successful Hellblazer comics series. Other members of the team confirmed at this time include Swamp Thing and Deadman. No news of other team mates as yet but I am holding out some hope that personal favourite Shade the changing man will make an appearance.
For a project that has not even been given the green light by the studio yet the news that an unnamed writer is on board and progress is being made will raise the interest in the film among the online fan community. Don't expect this to reach the screen any time soon as Del Toro is notorious for having a number of projects on the go at any one time and already has a film lined up after Pacific Rim in the form of the supernatural thriller Crimson Peak.
Editor-in-Chief at Moviescramble. A Fan of all things cinematic with a love of Film Noir, Sci-Fi and Julia Roberts in Notting Hill. He hopes to grow up some day.
Latest posts by John McArthur (see all)