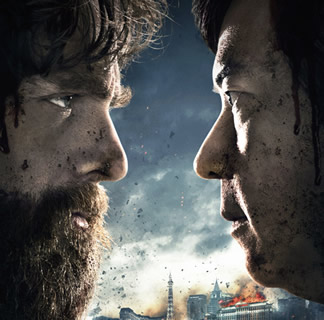 The new trailer for the third and final installment of the Hangover has just been released. In a slight change to the formula this time there is no bachelor party and from the clips in the trailer no hangover. Alongside the Wolfpack and the regular cast we have John Goodman cast a the lead bad guy and Melissa McCarthy in a familiar rude girl role.
The trailer certainly makes the film look  entertaining, featuring Mr Chow in the best bits. After the disappointment that as the second film we will have to wait until next month to see if this is a fitting ending to the series or the death rattle of a terminal patient only holding on to squeeze a last bit chunk of cash out of the name.
The movie hits screens everywhere from 24th May.
Editor-in-Chief at Moviescramble. A Fan of all things cinematic with a love of Film Noir, Sci-Fi and Julia Roberts in Notting Hill. He hopes to grow up some day.
Latest posts by John McArthur (see all)