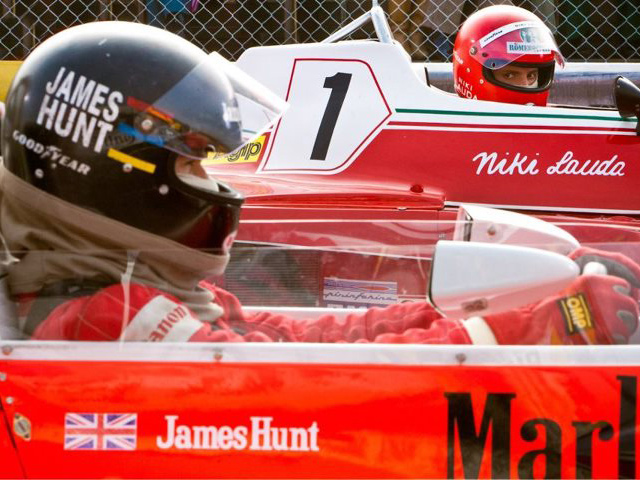 Just released is the first trailer for the forthcoming Formula 1 racing biography Rush. Based on the true story of the rivalry between British driver James Hunt and Austrian Niki Lauda. During the golden age of Formula 1 racing in the Nineteen Seventies the races were often defined by the intense and dangerous duels between the two drivers. The rivalry came to a head during the 1976 season when both men went all out to secure the world championship.
The film is helmed by top director Ron Howard and is based on a screenplay from Peter Morgan, best known for writing the terrific Frost / Nixon. The film features Chris Hemsworth and Daniel Bruhl in the roles of Hunt and Lauda. Based on the trailer the two leads, complete with authentic seventies hairstyles' display more than a passing resemblance to the real life sportsmen. Providing support are the excellent actors Natalie Dormer and Olivia Wilde.
Given that I have fond memories of the danger and excitement of Formula 1 racing in the seventies and the top notch cast and crew, this is one film that I am looking forward to.
Rush will hit the big screen on 13th September 2013.
Editor-in-Chief at Moviescramble. A Fan of all things cinematic with a love of Film Noir, Sci-Fi and Julia Roberts in Notting Hill. He hopes to grow up some day.
Latest posts by John McArthur (see all)