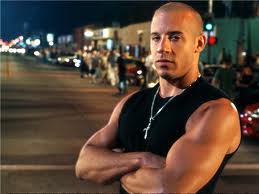 Even though the sixth installment of the Fast & Furious is not due to hit a screen near you until 24th of May, it has been announced that there will be a seventh film. On top of the announcement cane the surprise news that the film will be released on 11th July 2014, only fourteen months after number six. Not only that but there is a change at the top. Justin Lin, director since the third movie, is stepping aside and will be replaced by James Wan, best known for directing duties on Saw and Insidious.
The departure of Lin was reported as amicable with the tight timeline the issue. With the sixth film just finishing Lin felt that prepping the seventh film for a summer shooting schedule would be too much for him. Both Vin Diesel and Paul Walker have confirmed their appearance in the next film.
Exciting times for the Franchise as there are ongoing rumours of an Agent Hobbs spin-off is in the works. At first the Dwayne Jonson film was mooted for release between movies six and seven. That idea has now been dropped but expect further announcements as the franchise shows no sign of slowing down.
Expect more of the this.
Latest posts by John McArthur
(see all)