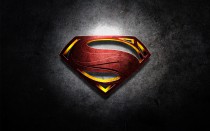 Hot off the heels of the General Zod viral, Warner Bros have released a new trailer for upcoming Superman reboot Man of Steel and it does not disappoint. Epic is a word used a lot these days but it is a fitting word to describe what director Zack Snyder has in store for us. The action scenes looks immense as we see Superman (Henry Cavill) do what he does best; that is save people and fly. We also get a better look at Michael Shannon's Zod who promises to be menacing and thankfully not a poor impersonation of the actor that immortalised the role (cough, Ewarn McGregor).  The trailer is not all eye candy though with the dialogue packing a punch also. When his biological mother expresses concern that the human race will treat her son like an an outcast and kill him, Jor-El (Russell Crowe) simply replies "how?"  We also see the sentimental side of the film as Pa Kent (Kevin Costner) assures a young Clark that no matter what he will always be his son.
It's great to see that the film will have an emotional depth to balance the action, a balance that many believed Bryan Singer got wrong with Superman Returns. The only thing missing from the trailer is an adult Clark Kent and how important he will be to the story. We do get a glimpse however of Amy Adams' Lois Lane, who looks set to impress.
Once again, you'll believe a man can fly.
Latest posts by Thomas Simpson
(see all)