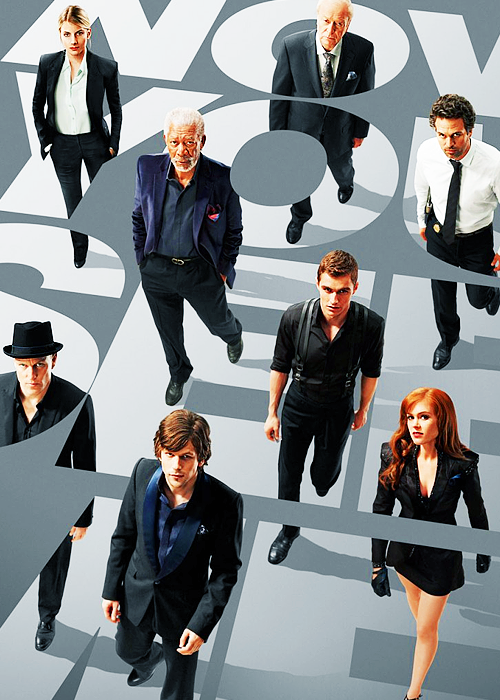 Just released is the new trailer for the magician heist spectacular Now You See Me. A group of illusionists named The Four Horsemen carry out daring bank raids as the climax of their stage show. Instead of keeping the loot they distribute it to their live audience. This attracts the attention of the FBI who are tasked with bring the gang to justice and find out just how they do it.
This looks like a hot one . There are more than a few big names in the cast including Morgan Freeman, Mark Ruffalo, Michael Cane in on the side of the authorities side with Jesse Eisenberg, Isla Fisher and one of Moviescrambles favourites Woody Harrelson as the magicians.
The trailer sets up the film nicely with what appears to be an intriguing story and fantastic visuals courtesy of Director Louis Leterrier. Now You See Me is released in the US on 31st May and the UK on 3rd July.
Latest posts by John McArthur
(see all)