Hands up who was looking forward to Jurassic Park 4? Well don't hold your breath as the long awaited follow up to the awful 3rd instalment has been put on the shelf, for the time being at least.
First to break the news was concept artist Dean Sherriff via Twitter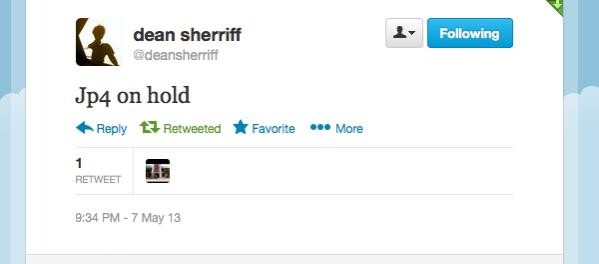 The tweet was quickly deleted however was followed by this one from the film's Digital Assets Manager Todd Smoyer.

Then came the official statement from Universal themselves.
"In coordination with filmmakers, Universal has decided to release Jurassic Park 4 at a later date giving the studio and filmmakers adequate time to bring audiences the best possible version of the fourth installment in Universal's beloved franchise. We could not be more excited about the vision that Colin Trevorrow has created for this film, and we look forward to watching as he and the producers create another great chapter in this franchise's storied history."
The Hollywood reporter then reported that the first draft of the script was apparently "way more epic and ambitious than they were prepared for." In other words "awesome" sounding.
Were you looking forward to Jurassic Park 4 or are you happy that it might be scrapped?
Source: Screen Crush
Latest posts by Thomas Simpson
(see all)