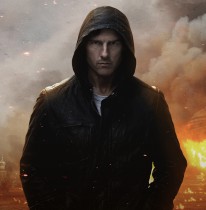 Its has been confirmed by Paramount pictures and Skydance productions that Tom Cruise has signed up to reprise the role of Ethan Hunt in the fifth Mission:Impossible. Not really much of a surprise as Paramount have been talking this up since the release of Ghost Protocol which grossed over $700 million worldwide.
With Cruise on board and JJ Abrams Bad Robot company involved for a third time this already looks promising. Expect a further announcement in the near future regarding the writer and director for the project.
In case you were in any doubt about the awesomeness of the M:I films check out the tribute video below
Editor-in-Chief at Moviescramble. A Fan of all things cinematic with a love of Film Noir, Sci-Fi and Julia Roberts in Notting Hill. He hopes to grow up some day.
Latest posts by John McArthur (see all)