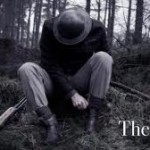 Horror is a familiar genre for the short filmmaker. At the festivals I've attended I'm guaranteed to be greeted with as much effort to scare me as there are attempts to make me laugh. The Saw franchise was based on a short film which proved how much potential can lie within the medium. The Jacket was one of those films that felt that there could be more to it if expanded upon.
Based on the short story of the same name, the film focuses on Charlotte (Cate Anderson) who is the victim of friends turned enemies. Worried, she goes to spend some time with her Grandfather (Peter Robertson) where she learns some home truths and discovers a dark secret that will enable her to exact terrible revenge.
With the advancement of technology even amateur films can look amazing but be ultimately be let down by its filmmaker. This is not the case with David Izatt who finely crafts a modern gothic tale with an unsettling atmosphere that gradually builds. The supernatural third act is a little disjointed however this can be attributable to the constraints of short film than the plot. Just as the film starts to get going it is ultimately over.
The film is not a complete story with a satisfying ending however it did leave me wanting more, which is not bad thing. The flashback scene in particular teases a potential origin story and is also beautifully shot. Easily my highlight.
With the short story it was based on being the precursor to a novel, perhaps Izatt will continue Charlotte's story on film . We can hope so.
Latest posts by Thomas Simpson
(see all)