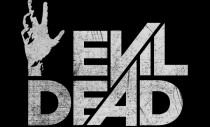 Despite denials from Sam Raimi and Bruce Campbell, another instalment in the Evil Dead franchise was inevitable. Whether it was a reboot, remake or the long awaited sequel, it was happening whether fans wanted it or not. In 2013 it finally arrived in the form of all three. Fede Alvarez's Evil Dead (the the is silent) bears many similarities to the original classic while serving as a loose continuation of the story with the intention of crossing over with the timeline of Raimi's trilogy. Very ambitious, but at this moment in time it has to be treated as a remake. With Sam Raimi and Bruce Campbell on production duties, Alvarez's effort has been earning much praise from critics and fanboys alike. Each to their own.
The story revolves around a group who use the damned cabin as a getaway where they can help their friend Mia (Jane Levy) beat her heroin addiction. This proves more difficult than they thought and is only made worse when the smart one Eric (Lou Taylor Pucci) reads from the cursed Necronomicon, the book that implicitly states that you shouldn't read from it (did we mention he's the smart one?). With an ancient demon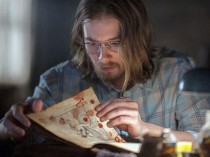 now on the loose and in possession of Mia, the gang excuse her behaviour as a result of heroin withdrawal only to slowly question if something else is really at work when people start cutting their faces off.
Despite being billed as "the most terrifying movie you will experience", Evil Dead doesn't offer much in the scares department. Although beautifully shot in places, the atmosphere is substituted for needless gore in an attempt to shock the audience, something I feel it fails to do. The Evil Dead was banned by the BBFC and labelled a video nasty, however that was 30 years ago. We've moved on so much that the '81 film has even been given away free with the newspaper. The violence does look great with CGI being kept to a bare minimum in favour of practical effects and this is to be commended of Alvarez. However this doesn't mean that the set pieces are effective, with many elements meant to shock coming across as uninspired and dull.
There is no depth to the characters, which is fine for most horrors where the killer is seen as an anti-hero of sorts, however in Evil Dead we find it hard to root for a faceless entity nor care who lives or dies. The character of Mia shows promise and was considered a parallel to Bruce Campbell's Ash, however as she spends most of the film possessed, there is no other distinguishable individual who is convincing as the hero. You spend the film waiting for the characters to die as opposed to wondering if they will. I tried to watch this as a standalone film and not trial it by comparison however this was difficult when so much homage was paid to Raimi. The director's trademark style is emulated by Alvarez at times which makes it look like a lazy remake.
In contrast to the praise it is receiving I unfortunately have to file this under another soulless remake. As an instalment into The Evil Dead franchise all it does is make us yearn for a more memorable protagonist. As a horror, it offers nothing new to the genre instead rehashing the best bits from films you're already bored of. If Evil Dead came out 30 years ago, it may have had more of an impact though it's more likely that if the original came out today it would still be the superior of the two. To be fair, it can be argued that the original Evil Dead benefitted greatly from its sequel which establishes Ash as a hero and creates an icon of horror that is actually the good guy for a change. Will history repeat itself? We'll find out as a sequel has already been announced but for now you're best reacquainting yourself with the original.
Latest posts by Thomas Simpson
(see all)