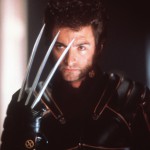 The box office success of  The Wolverine has set off little dollar signs in the eyes of the people at Twentieth Century Fox. The studio is currently in negotiations with director James Mangold and, Wolverine himself, Hugh Jackman to return for a sequel to the X-Men spinoff. Not surprisingly there are no plot details to report on however it is understood Mangold will pen a treatment with someone else taking over script writing duties at a later date.
The Wolverine featured an after the credits stinger of Professor X (Patrick Stewart) and Magneto (Ian McKellen) therefore it's likely the as yet untitled sequel will lead on from next year's X-Men: Days of Future Past.
Does the world need another Wolverine film or does the character work best as part of an ensemble? Or maybe another character is deserving of a spin-off?
Source: Deadline
Latest posts by Thomas Simpson
(see all)