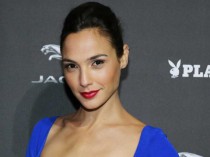 After several weeks of speculation, Warner Brothers studios and director Zack Synder have cast the part of Wonder Woman in the forthcoming Man of Steel sequel. Actor Gal Gadot will take on the part in what will be the first big screen outing for the character. Wonder Woman was previously a successful TV series in the 1970's. A recent TV reboot failed to get past the pilot phase.
The casting ends the speculation regarding the appearance of the Amazonian queen in the film and now leads in to how much of a presence she will have in the overall story. Previous reports indicate that the story will concentrate on the battle between Superman and Batman and has been dubbed Superman Vs Batman in several publications in lieu of the title being officially confirmed. If the character is well received it is expected to lead to a stand alone film and eventually a Justice League film.
Editor-in-Chief at Moviescramble. A Fan of all things cinematic with a love of Film Noir, Sci-Fi and Julia Roberts in Notting Hill. He hopes to grow up some day.
Latest posts by John McArthur (see all)