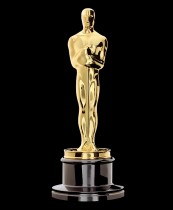 The nominees for the 86th Oscar ceremony have been announced. Three films stand out from the announcement. The Steve McQueen drama 12 years a Slave picked up nine nominations which include three of the four acting categories, best film and best director. American Hustle went one better with ten nods overall including all of the acting categories. Also on ten nominations is the Alfonso Cuaron space drama Gravity which features heavily in the technical categories.
What is clear from the various groups is that there is no certain winners in any of the categories. It is looking like it may be a similar ceremony to last year where the top awards all went to different films. The Academy has a habit of opting for the films deemed to be worthy and carry a strong message without being overly radical and unforgiving in its subject matter. The Steve McQueen film fits this so has to be seen as a strong contender . The Academy is also known for its soft spot for older actors who in the past may have been overlooked, but have produced a strong role worthy of inclusion. Bruce Dern may just get the statue based on this premise, which is not to say that his performance in Nebraska is below the standards of his fellow nominees. It's just the cynic in me and I'm sure I am not alone in voicing this.
The Academy awards ceremony will take place on the 2nd of March.
Editor-in-Chief at Moviescramble. A Fan of all things cinematic with a love of Film Noir, Sci-Fi and Julia Roberts in Notting Hill. He hopes to grow up some day.
Latest posts by John McArthur (see all)