January was a month for the Hollywood heavyweights however February also brings with it some award hopefuls, along with some good old fashioned popcorn fodder.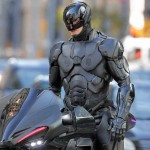 RoboCop (Released the 7th of February)

I'm not ashamed that I judged and derided this film before seeing a smidgen of footage. There are some films you shouldn't remake and Paul VerHoeven's RoboCop is high on that list. Nothing about the new version sounded promising. The violence would be toned down, Murphy doesn't die, they give him a motorbike etc. Despite my initial rancour however I have to admit this looks pretty sweet and my fear has turned to excitement. However I also remember saying the same about Superman Returns and Iron Man 3 and, well we know how they turned out. A stellar cast in Gary Oldman, Samuel L. Jackson and Michael Keaton adds a hefty weight to a film that's mere premise melts fanboy brains causing the blood to pour from their ears. Even if the film is terrible there's always a silver lining.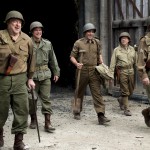 The Monuments Men (Released the 14th of February)
George Clooney stars and directs to tell the story of The Monuments Men, an Allied group, tasked with saving pieces of art and other culturally important items before their destruction by Hitler during World War II. Marketed as a comedy-drama the acting talent of Clooney, Matt Damon, Bill Murray, John Goodman, Jean Dujardin and Cate Blanchett promise to balance out the humour while respecting the subject matter at hand. Expect laughs with a sombre undertone.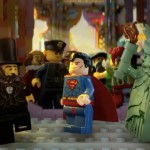 The Lego Movie (Released the 14th of February)
If ever a film trailer oozed fun then it's The Lego Movie. 10 years ago the idea of making a movie based on small building blocks may have seemed obscure to say the least, however the popularity of Lego based video games made a jump to the big screen inevitable. Although computer animated (and not stop animation real lego) every graphic designed is done so to look like the it's made of lego. The plot follows Emmet (Chris Pratt) who is mistaken for being the Special, the great Master Builder, who can save the Lego universe  from the villainous Lord Business (Will Ferrell). What's more important however is they've beaten Zack Snyder to the punch by featuring Batman (Will Arnett), Superman (Channing Tatum) and Wonder Woman (Cobie Smoulders) in the same film. Expect a more tongue in cheek and lighter affair than what Snyder will no doubt offer, however for those that can't wait until 2016 it promises to be a good substitute. One for all the family. Released the 14th of February
Her (Released the 14th of February)
Spike Jonze isn't the most prolific of directors when it comes to feature films, however he rarely, if ever, disappoints. Joaquin Phoenix stars as Theodore Twombly, an introverted and unhappy man who is going through a divorce with childhood sweetheart (Rooney Mara). He purchases a computer operating system (Scarlett Johansson) which has the ability to evolve like a human being. As Theodore begins to develop feelings for the self christened Samantha, an unlikely romance develops. Convention has never been Jonze's style and why should that change with Her bringing much attention the director's way including five Academy Award nominations and a Golden Globe for best Screenplay. No pressure then.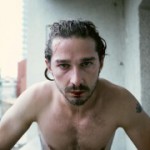 Nymph()maniac: Volumes 1&2 (Released the 22nd of February)
From a family affair to something strictly not for kids. Lars Von Trier's Nymph()maniac has been causing a fair bit of controversy that is no stranger to the director. Featuring real sex scenes (again) Von Trier has been accused of serving up nothing but a self indulgent porn film (or two, since the film has been split into two-hour volumes instead of the director's preferred five-and-a-half hour cut). His fans will call it art, while his detractors will no doubt go see it anyway. The cast includes Charlotte Gainsbourg, Stellan Skarsgård, Willam Defoe, Shia LaBeouf, Uma Thurman, Jamie Bell and Christian Slater. Though don't get too excited if you're expecting to see them engaging in hardcore po…sorry, art, as Von Trier had the genitals of porn actors digitally composited onto the bodies of the film's cast.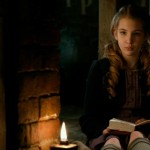 The Book Thief (Released the 26th of February)
Markus Zusak's novel of the same name was never going to be an easy adaptation. Fans have called the book unfilmable but that hasn't deterred director Brian Percival from giving it a shot. Narrated by the Angel of Death, he tells us of the life of Liesel Meminger (Sophie Nélisse) and how she takes solace in reading books while the horrors of Nazi Germany rage around her. The book was an intriguing and deep story that evoked a range of emotions from its audience. Hopefully the film can elicit the same response. Geoffrey Rush and Emily Watson star as Liesel's foster parents.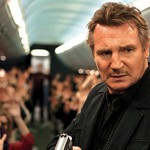 Non-stop (Released the 28th of February)
Taken may not have been Liam Neeson's first leap into action movies, however since the film's surprise success the 61 year old has become synonymous with the genre. So much so that 2011's Unknown was presented as a Taken style flick when in fact it was a psychological thriller. Non-Stop finds Neeson as U.S. federal air marshal Bill Marks on a flight from New York to London. When he starts receiving anonymous text messages holding the passengers to ransom, you know he's not going to take the threats lying down. Especially when he is accused of being a hijacker. Coming across as Die Hard on a plane is no bad thing, and with a strong supporting cast in Julianne Moore and Lupita Nyong'o the films offers much potential.
Latest posts by Thomas Simpson
(see all)