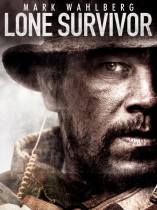 Lone Survivor is a dramatisation of the 2005 SEAL mission in Afghanistan to kill or capture Taliban leader Ahmad Shah. Director Peter Berg has based his screenplay on the book of the titular 'lone survivor' Marcus Luttrell and the result is one of the most brutal films I have seen in years. The opening credits show us real life footage of navy recruits training for inclusion in the SEAL teams. This footage, dramatised in films like G.I. Jane, reminds us of just how tough these men need to be.
As the film progresses Berg portrays the main characters as a band of brothers, bound together by shared hardships and loyalty. We see a new Petty Officer (Alexander Ludwig) striving for acceptance and ultimately going through an initiation dance routine before his CO calls him up for his first mission. We see the main protagonist (Mark Wahlberg) discussing suitable wedding presents with his friend and squad leader Lt Murphy (Taylor Kitsch). These are all inter-cut with the preparations for Operation Red Wing. The result is that the director builds a real feeling of camaraderie between these soldiers before they head off into the Afghan mountains.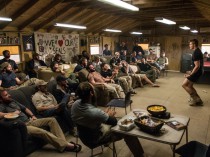 The four SEAL team members tasked with the ill-fated reconnaissance mission get dropped into hostile territory and proceed on a 5 hour trek through the mountains before reaching their destination. The focus now switches to the four men and we see their 'soldier side' coming through. Kitsch's squad leader is understated and initially comes across as weak, but when he does make a decision in times of heated discussion the remaining three men accept it without question.
Ben Foster plays 'Axe' Axleson, the Taliban hating sniper who comes across as a possible liability with his opinions and feelings for their mission. Wahlberg's support officer is the antithesis. He is calm and focussed and is a 'by the book' marine. Kitsch's character clearly values his opinions above the others. Comms Officer Danny Dietz rounds out the quartet (played by Emile Hirsch) and is the bottom of the pack. He is put-upon and blamed for everything as they soldiers get stranded and hunted without being able to communicate back to their seniors.
All four actors are readily believable in their parts and the same can be said of the support cast around them, of which Eric Bana as their immediate CO is the only real stand out as things go south for the squad.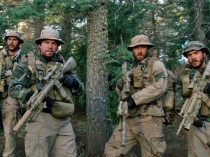 This is no action flick. We don't get scenes of the four plucky Americans carrying out head-shot after head-shot as they mow down wave after wave of Taliban soldiers. What we do get is an incredibly gritty and at times hard to watch dramatisation of a platoon of men having a very bad couple of days. Berg showed us before in The Kingdom that he really likes to show the realistic side of the conflict in the Middle East and I have to say the brutality that he gets across here is both outstanding and painful to watch. Berg also does not point fingers at who is to blame which I think is a good thing. We cannot judge what we don't understand and the blame doesn't really matter for the story.
Ultimately this film will not appeal to many people, as it is very uncomfortable to watch the four men fighting for their lives, when we know from the film's offset that three of them are doomed to die. Those that do take the film on will find an engaging drama that shows off the best of these men who fought against terror in a land far away from their homes. They will also see the non-militant Afghan villagers as decent people who hate the terrorists amongst them and helping Wahlberg's character at the cost of many of their friends' lives. I applaud Berg for his creation and I think the men to which the film is dedicated should be proud to have their legacy so represented.
Latest posts by Jason Ayers
(see all)