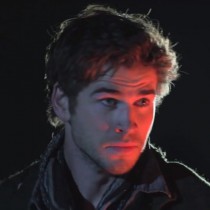 Just released online on the Jimmy Kimmel show YouTube channel is one of the best parodies of recent years. Charlie bit my finger was a short video posted online featuring two small boys. As the title indicates it involved  one boy complaining about the other and his biting habits. It became a viral sensation last year and has attained cult status.
The Jimmy Kimmel show has taken the original and spoofed a Hollywood blockbuster sequel set thirty years in the future. Chris and Liam Hemsworth take on the roles of the brothers with Meryl Streep as their mother and Tom Hanks as a monk. It is very cleverly done and the whole thing works so well due the way it is approached by the actors in a professional and serious way.
Editor-in-Chief at Moviescramble. A Fan of all things cinematic with a love of Film Noir, Sci-Fi and Julia Roberts in Notting Hill. He hopes to grow up some day.
Latest posts by John McArthur (see all)