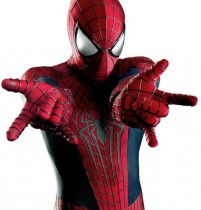 Ahead of its debut at the cinema next month, Sony Pictures have released the final trailer for The Amazing Spider-Man 2. The trailer provides a bit more in terms of plot details and snippets from the action scenes. From this and the previous trailers, it can be seen that Marc Webb and company have upped the stakes for the web slinger. Everything on show is bolder, faster and more action packed. Here's hoping very much that the film isn't spoiled too much by the desire of the trailer makers to get as many people talking about the film.
Although this is only the second film in the rebooted series it has already been announced that director Marc Webb will not helm the franchise past the third film. Andrew Garfield has also indicated in the recent past that he has no plans to continue after a third outing in the lycra outfit.
The Amazing Spider-Man 2 is released on the 18th of April.
Latest posts by John McArthur
(see all)