Already, we're into the fourth month of the year and by the looks of it, April does promise to be an exciting period in the world of film.  For starters, after the tragic death of Paul Walker last year, filming for the Fast and Furious 7 is set to resume on April 1st using CGI and body doubles to finish Walkers parts.  Another posthumous release is Brittany Murphy's Something Wicked, due to hit American cinemas on April 4th, some four years after the actress's death.  Although there is currently no release date for the UK yet, we are confident it will be soon.
There are also some exciting releases out this month, a whole melting pot of action, horror, blockbusters, family flicks and powerful dramas.
Rio 2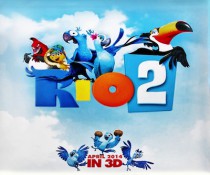 The sequel to the popular 2011 release of the same name looks like it might prove to be just as big a hit as it's predecessor.
We are joined once again with Blu, now married to Jewel and with three kids, on a journey from Rio de Janeiro to the Amazon rainforest.  Expect to meet a whole load of new characters in this one, as well some old ones, most notably, the despicable Nigel the Cockatoo, back for his revenge.  This won't be his biggest challenge however, as Blu also comes face to face with his new father-in-law.
With Jesse Eisenberg and Anne Hathaway returning as the voices of Blu and Jewel, expect more of the same blend of family humour ideal for kids with a few jokes thrown in for the adults too.
Divergent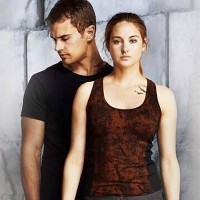 I find with Neil Burger's films, they all should be great but for some reason or other just never make it past the decidedly average stage, (just look at The Illusionist and Limitless for starters). Unfortunately Divergent doesn't look like it's going to be any different.  Based on the Veronica Roth novel of the same name, Divergent is set in a dystopian future where people are separated into different factions based on their personalities. The film follows Beatrice Prior as she learns she is what's known as a Divergent, or belonging to no faction, and goes on the run before the authorities execute her. Shailene Woodley and Theo James head up the cast and if anything, will at least provide some eye-candy for the diligent movie goer.
Noah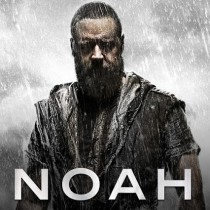 Starring Russell Crowe, Jennifer Connelly, Emma Watson and Anthony Hopkins, Noah is the recreation of the Noah's Ark story from the Old Testament.  As mankind faces God's wrath, Noah has been tasked to build an Ark to hold two of each animal to stop the planet from becoming extinct. Whether you believe this is based on truth or wholly fiction, it won't take away from what looks to be an absolute beast of a movie.  With top-level special effects, this could be the biggest disaster movie of the year with some Lord of the Rings scale battles thrown in just in case the Armageddon wasn't exciting enough for you!  Oh, in case you hadn't gathered, there has been some artistic license taken with the making of this movie so if you're expecting a word for word adaptation of the Genesis version, (the book not the band), you might be a bit disappointed.
The Quiet Ones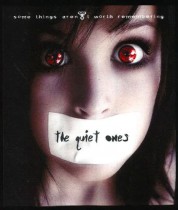 If I said to you 'Hammer Horror', images of a camp Dracula, a Frankenstein with a big square head, and Christopher Lee will no doubt pop into your head.  However, those days are gone as, after a shift in management, Hammer are back again, only this time with a more modern approach to the horror genre.  You only have to look at   The Woman in Black, released in 2012 for proof of this, and, coming out on April 10th: The Quiet Ones. It does look to be a genuinely creepy fright-fest as it tells the story of a college professor and his group of students conducting an experiment to create a poltergeist.  As  with all such instances in horror movie history, they inadvertently  release a terrible evil, hell-bent on killing them and causing as much mischief as possible.  Although nothing totally groundbreaking in the genre, if you like scares and jumps, this could be right up your street.
Half of a yellow sun
Another adaptation from a novel, Half of a Yellow Sun follows the lives of four people living in Nigeria during the mid-sixties.  This film is essentially a love story set to the background of the Nigerian civil war and looks to be powerful and thought-provoking stuff. From the producers of The Last King of Scotland and The Constant Gardener, and starring Chiwetel Ejiofor, (12 Years a Slave), you can be assured that this film will have some sterling performances and provocative themes that will stay with you long after it is finished.
The Amazing Spider-man 2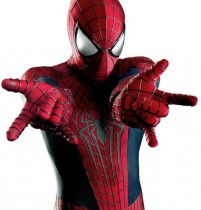 Another eagerly awaited sequel this month is The Amazing Spider-man 2 and it looks to be way better than the disappointing mediocrity that was the last one.  In his latest outing, Oscorp is at it again; only this time our friendly neighbourhood hero is onslaught with not one but three super-villains out to destroy him.  The arrival of the Green Goblin won't be a surprise to many as he is pretty much the arch nemesis of Spiderman, but with the introduction of Electro and Rhino adding to Spiderman's woes, the stage is all set for a high adrenaline, fast paced rollercoaster ride of excitement!  With Andrew Garfield and Emma Stone reprising their roles as Peter Parker and Gwen Stacy, and Jamie Foxx playing Electro, this latest addition to the franchise looks like it might actually live up to its hype.
Locke
Locke is by far the film I'm most excited about this month and I will no doubt be right at the front of the queue when it is released on April 18th.  Tom Hardy plays the role of Ivan Locke, a high level construction worker who ups and leaves his job in Birmingham to drive down to London.  During his journey he takes a number of different phone calls, some personal, some humorous,  some work related and some tear jerking, all relevant pieces that fit together to tell the story of why he is making the journey.  It may not sound like much but when your film revolves around one man in a car, the storytelling and the acting will have to be faultless, and with Tom Hardy taking the lead I have a great feeling about it.  Another British film which looks set to take the box office by storm.
Transcendence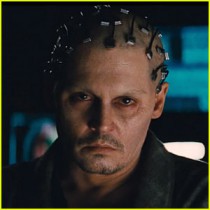 Johnny Depp, Morgan Freeman, Paul Bettany, Cillian Murphy and Kate Mara.  A sublime cast to Wally Pfister's directorial debut Transcendence, telling the story of a terminally ill scientist who manages to download his mind into a computer.  This has dire consequences for the entire human race as he becomes more powerful and as you know, power does corrupt until he gets to the stage he'll  stop at nothing to get what he desires.  It sounds like the plot of Lawnmower Man to me but in this age of remakes and reboots, sure, why not.  With a cast this good, you can't afford to miss it

Latest posts by Michael Mooney
(see all)