It caused the biggest fanboy meltdown since Heath Ledger was cast as the Joker. Ben Affleck would play Batman and there was nothing you could do about it.
Casting news aside, there hasn't been much to report on Zack Snyder's upcoming Man of Steel sequel that will see Superman (Henry Cavill) take on the Caped Crusader. Until now.

The 300 director has posted the first look of Affleck as Batman via his Twitter account. Obviously it's too early to tell if Affleck is right for the part (I think he is) but first impressions count for a lot and the new Batman is looking pretty sweet.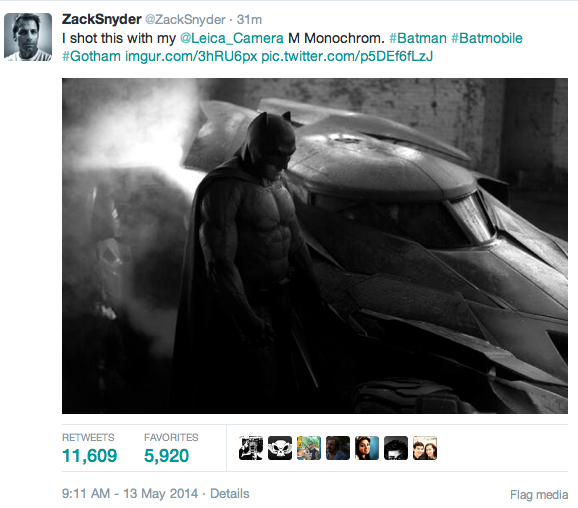 We also get a taster of the Batmobile. Though the image doesn't give much it is likely to be the subject of much debate.
What's your thoughts? If it's done nothing to quench your rage read this.
Latest posts by Thomas Simpson
(see all)