The 100-Year-Old Man Who Climbed Out the Window and Disappeared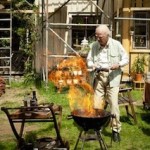 Adapted from the novel of the same name, The 100-Year-Old Man Who Climbed Out the Window and Disappeared is a Swedish comedy by Felix Herngren. Allan Karlsson (Robert Gustafsson) is about to celebrate his hundredth birthday. He has little interest in attending and opts to escape his retirement home by climbing out the window. It isn't long before he finds trouble in the form of stolen drug money that soon has criminals and cops after him. Fiction flirts with reality as Allan hitchhikes with Winston Churchill and eats dinner with the future President Harry S. Truman, drawing comparisons to Forrest Gump. The novel has a loyal fan base; there's hope amongst them that the film can do it justice.

Transformers: Age of Extinction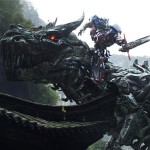 The first Transformers was an impressive spectacle that set a bench mark in CGI. It was dumb, silly but most importantly exciting and fun. It certainly appealed to my inner geek. Rise of the Fallen's Transformer heaven sequence was the death knell of an awful film with the Megan Fox-less Dark of the Moon passable at best and The Godfather II by comparison to it's predecessor. Do we really need another entry to the franchise? Paramount seem to think so and they're bringing a new cast to freshen things up. Mark Walhberg replaces Shia LaBeouf although Michael Bay has returned to direct. The plot involves…well, does it matter? The trailer shows Optimus Prime riding Grimlock, a fire-breathing Transformer T-Rex . Call me shallow, but I'll go see it on that alone.
How to Train Your Dragon 2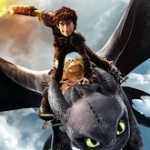 As of June 2013, Dreamworks feature films have made $11 billion worldwide, its $430 million average gross surpassing all other studios (besides Pixar with $607 million) and for good reason. They continue to produce quality films and that trend looks to continue with the follow up to 2010's How to Train your Dragon. Five years on Hiccup (Jay Baruchel) and Toothless (Randy Thom) are back. The Vikings and dragons are no longer at conflict, coexisting in a harmonious society. However dragon hunter Drago (Djimon Hounsou) and trapper Eret (Kit Harrington) are intent on reigniting the war. Gerard Butler and Craig Ferguson return with Cate Blanchett introduced as Hiccup's long lost mother. Expect enough action to keep kids entertained and plenty of humour intended for their parents.
Dawn of the Planet of the Apes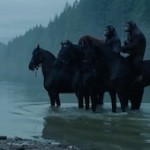 Many sequels are released in July, however this one also serves as a prequel. Following on from Rise of the Planet of the Apes, Caesar (Andy Serkis) and the apes have created their own society in the forests while mankind struggles to fight the deadly virus that has wiped out most of the human population. The apes and man have brokered an uneasy peace, however Gary Oldman's Dreyfus has a grudge to bear. He has lost his family to the virus and he blames the apes. Malcolm (Jason Clarke) has created a strong bond with the apes and wants to prove the apes aren't to blame but for those familiar with the franchise, you'll know war is inevitable. A potential candidate for film of the year.
Some Like It Hot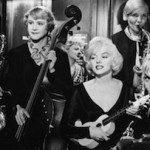 In a month filled with sequels and adaptations, a true classic of cinema is re-released. Billy Wilder's Some Like it Hot is one of the finest comedies ever made and deserves another run on the big screen. When two jazz musicians (Tony Curtis and Jack Lemmon) witness the St. Valentine's Day Massacre they are forced to go on the run and into hiding. Dressed as woman they join an all female band and come across the irresistible Marilyn Monroe. The concept of a comedy revolving around two men in drag screams crude and cheap comedy. The film couldn't be any further from that through as it's witty, clever and oozes class. In 2000, the American Film Institute listed Some Like It Hot as the greatest American comedy film of all time. Judge for yourself.
Hercules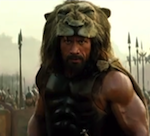 Dwayne "The Rock" Johnson is back and, even by his standards, he's f'n massive! He'd have to be as he's bringing the legend of Hercules to the big screen. The Brett Ratner directed Hercules isn't going to tickle the fancy of the snobbish movie goer but in terms of mindless spectacle this movie could be a lot of fun. I'm not a great fan of Ratner (Red Dragon aside) but I have much man love for Johnson who has made the transition from professional wrestler to Hollywood A-lister with relative ease. It's the part he claims he was born to play and judging by the size of him, I'm not going to argue.
The Purge: Anarchy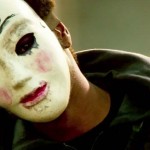 Another sequel, this time to 2013's The Purge. That the sequel has been produced and released barely a year later doesn't fill me with much confidence considering the downward trend of the Saw and Paranormal Activity franchises. Still, the trailer looks good with the creepiness that made the first one unnerving pushed to the forefront. Unlike the first one that focused on one family, the sequel will be more episodic before bringing the protagonists together. Frank Grillo, Carmen Ejogo, Zach Gilford, Kiele Sanchez, and Michael K. Williams will star.
Guardians of the Galaxy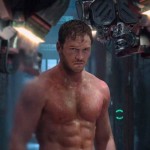 The Marvel Cinematic Universe continues to expand and now lesser known heroes are entering the mix. Guardians of the Galaxy may not boast the household names of The Avengers but it's far from being Marvel's dark horse. Chris Pratt stars as Peter Quill however he prefers to go by the name of Star-Lord. After stealing an orb belonging to the villainous Ronan (Lee Pace) he finds himself forced into an uneasy alliance with a band of alien misfits  Gamora (Zoe Saldana), Rocket (Bradley Cooper), Drax the Destroyer (Dave Bautista), and Groot (Vin Diesel). For those waiting patiently for Episode VII and pining for the demise of Firefly this should appease your need for Sci-Fi action.
Senior Editor at Moviescramble. Writer, filmmaker, friendly neighbourhood storyteller. Believes Jaws to be the greatest film ever made and will go down swinging with that belief.
Latest posts by Thomas Simpson (see all)