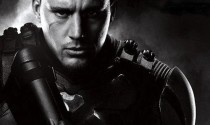 The new trailer for the Sci-Fi movie Jupiter Ascending has just been released. The film stars Mila Kunis as Jupiter Jones, a woman who becomes aware of the fact the fact that she is not a lowly commoner but is actually a member of the royal family of an alien race and is in line to inherit the earth. Channing Tatum is alongside her as Caine, a hunter who becomes her companion as she begins her travels.
Jupiter Ascending is the long-awaited return of the Wachowski siblings. The film was originally scheduled for a summer 2014 release but due to production issues the film was pushed back to 2015. The delay only adds to the anticipation for the movie and if the trailer is anything to go by then the wait will be worth it. Joining the two leads are Eddie Redmayne, Terry Gilliam , Sean Bean and James D'Arcy.
Jupiter Ascending is scheduled for a cinema opening on the 6th of February 2015.
Latest posts by John McArthur
(see all)