So, it's October already. The big summer blockbusters are a fading memory, and we are a few months away from anything worth a bet at next year's award ceremonies. What we are left with then is a fairly mixed bag comprising the latest work from director David Fincher, the return of Zach Braff and some reptilian crime fighters, a trip back to the last days of World War 2, the re-appearance of a certain haunted doll and the latest entry of the CV of a one-time boy wizard.
Gone Girl
Interest has been building in David Fincher's adaptation of Gillian Flynn's novel Gone Girl since it was announced last year. Fincher has great form in choosing choice material to work with going back to Fight Club through to Zodiac and The Social Network. The book was a great success and the film version's twisted and twisting tale looks certain to continue that trend. Ben Affleck takes the role of Nick Dune, who stands accused in the absence of his wife. The trailer suggests that Affleck will focus heavily in his last role before he assumes the cape and cowl in next year's Batman V Superman, but we should see a star-making role for Rosamund Pike as Amy Dunne, the girl of the title. Add in another Reznor /Ross soundtrack and this should see October kick off with some style.
Wish I Was Here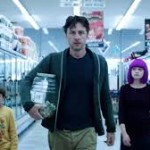 Zach Braff continues his extremely sporadic directorial career with this belated follow-up to 2005's Garden State. While initial reviews haven't been kind, its worth bearing in mind that Garden State suffered a similar fate but grew to be a real cult favourite, alongside the accompanying soundtrack. Braff is clearly aiming to reach that audience again though maybe slightly a few years down the line with his tale of a father connecting with his young family and learning some valuable life lessons. The cast is rounded off with Kate Hudson and Mandy Patinkin as Braff's wife and father respectively.
Teenage Mutant Ninja Turtles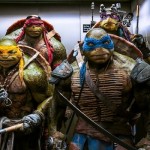 Director Jonathan Liebesman brings the heroes in a half shell back to the big screen after an absence of seven years. Initial reviews haven't been kind but with a loyal, captive audience, some dating all the way back to the introduction of the characters in 1984, this is sure to find an audience. The series has been rebooted and revisited a number of times. This time around the big selling point is a version heavily infused with a dose of Transformers-esque special effects courtesy of producer Michael Bay. A delayed release schedule also sees the film finally reach this country. So far, box office returns have topped the 300 million dollar mark around the world, which is sure to increase further with the Turtles hitting screens across the country later this month.
Fury
With a pedigree of writing Training Day and End of Watch, writer/director David Ayer's latest sees Brad Pitt play Wardaddy, an American army general who leads a Sherman tank crew behind enemy lines in this WWII drama. As with the director's previous films, you can expect a mix of gung-ho action with a counterpoint of strong characterisation. The film also stars Shia LaBeouf, Logan Lerman and Michael Pena.
Annabelle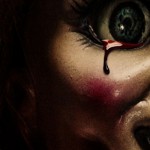 Over the last decade, Australian film producer/director James Wan has become the master of horror with films such as Saw and Insidious and his run continues with Annabelle, a prequel to last year's The Conjuring. The plot centres on a doll, an unfortunate wedding present given to a couple played by Annabelle Wallis and Ward Horton, who is possessed by a demon due to the actions of a satanic cult. Following previous work on James Wan productions as a cinematographer, this is directed by John L. Leonetti.
Horns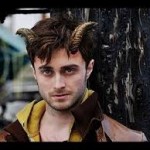 Daniel Radcliffe continues in the quest to move further away from his legacy as 'the guy who played Harry Potter', by linking up with director Alexandre Aja for Horns, a fantasy thriller. Radcliffe plays Ig Perrish, who has to solve the mystery of his girlfriend's murder but has certain tools at his disposal, namely two gigantic horns coming out of his forehead that enable him to extract the deepest secrets from those around him. Based on Joe Hill's novel of the same name, the novelty factor alone makes this worth a look.
Nightcrawler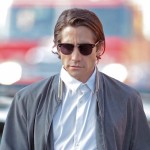 The directorial debut of Dan Gilroy, Nightcrawler is the tale of Lou Bloom, played by Jake Gyllenhaal, a loner who falls into a world of crime journalism by way of videoing accident and crime scenes. The trailer suggests an edgy tone which explores the blurred lines between the main character reporting crime and becoming an integral part of the story. Gyllenhaal's weight loss as part of the role has been quite severe and only further serves to do justice to what looks like being a creepy, disturbing viewing experience. The cast also includes the director's wife Rene Russo, and Riz Ahmed who impressed in Four Lions.

Latest posts by David Brogan
(see all)