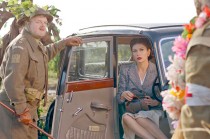 The first publicity images for the forthcoming remake of the beloved Seventies television show Dad's Army have been released. After the initial announcement a couple of months ago the cast has mostly been announced. It is star studded ensemble with Bill Nighy and Toby Jones in the main roles of Sergeant Wilson and Captain Mainwaring. They are ably supported by Catherine Zeta Jones, Tom Courtney,  Michael Gambon and Bill Patterson. Filming started this month in Yorkshire under the supervision of director Oliver Parker
Set in 1944, the home guard of Walmington-On -Sea are far from the front line of the war.  They are given new orders to patrol the local  army base. At the same time a glamorous journalist Rose Winters arrives to write about the patrol. Her presence sets old hearts beating and rivalries emerging. On top of that there appears to be a German spy in the area.
Dad's Army will be released in the UK in 2015.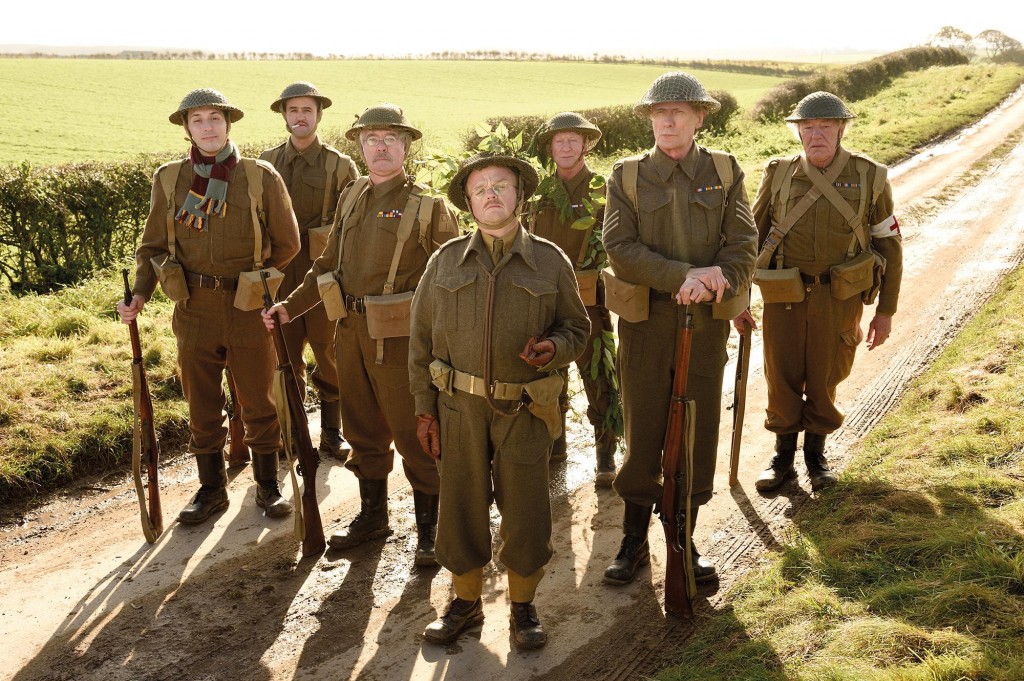 Latest posts by
John McArthur
(see all)