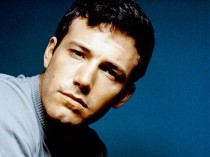 Ben Affleck has always seemed like your average Hollywood actor but some hidden depths and talents have surfaced over the last five years that suggest he may be more than that. He started out at the tender age of nine starring in the prescribed TV movies and mini-series before graduating to teen movies and some well received independent films by Kevin Smith such as Chasing Amy, Mallrats and Dogma in the nineties.  He has always been handsome, with a chiseled jaw and crooked smile, but hey there are plenty of handsome actors in Hollywood and many better liked despite their lack of acting ability.
Good Will Hunting propelled Matt Damon and Affleck into the spotlight, making them stars.  At the age of 25, good looking with a best screenplay Oscar in the bag his career could have soared. Not only was he now in the mainstream, but writing a good screenplay earns a certain amount of respect, particularly with that golden statue.  A string of movies followed for Affleck, but critical acclaim did not.  Seemingly content playing the romantic lead in forgettable movies with pretty actresses, it was as though after Good Will Hunting he thought he had made it and he could earn the big bucks with very little effort.  Unfortunately that is exactly how it appeared on screen.  He seemed uninterested, and not in a brooding way.  He could have been completely forgettable had it not been for two huge movies that audiences loved and critics detested – Armageddon and Pearl Harbour.
I will never forgive Armageddon for that Steve Tyler song that gives me almost the same amount of pain as Celine Dion's My Heart Will Go On, both songs that were overplayed by everyone, including my sister. In terms of the movie, the performances are melodramatic in the worst sense of the word, Affleck being overshadowed by Bruce Willis even in terms of bad acting. Pearl Harbour is what it is, it is pure Hollywood, summed up accurately by Rolling Stone, It has no soul and although female audiences loved it, it did nothing to give Affleck credibility as an actor.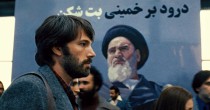 Had he been a good looking guy with little else to offer, I could have forgiven him however the fact that he had chosen, for a long time, such inane, uninteresting movies is deeply frustrating because it is clear he has this deep potential to do something special on screen, something that is only just becoming evident. His performance in Hollywoodland ironically playing Christopher Reeves as Superman, was well received and in He's Just Not That Into You, another romantic comedy, albeit a more intelligent and honest one, he showed a subtlety and softness in a small quiet role in a very believable relationship with Jennifer Aniston.  He has' to the surprise of audiences and critics, proved himself a very competent director.  Gone Baby Gone was critically acclaimed and well received and gave Affleck a newfound reputation as the hot new director to watch.
Argo is a great film, a captivating story, the pace is quick, it flows well, it is stylish and the seventies setting is captured perfectly, but Affleck's performance is very understated – his focus here was on directing a great film, and he has to be respected for that.  He can direct and star and his films without having to own the screen time. That he has proven himself to be a successful director shows that there is a great deal of emotional intelligence and talent there, more of which I would like to see in his performances.
It was in The Town that I saw him tap into that potential.  Here his performance is moving and I felt a great deal of empathy for his role as Dougie MacRay.  Affleck exposes himself in ways he has not done in other films and I am not talking about the sex scene which left audiences wanting more.  He can be intense, but very seldom does he show you parts of the human condition that are generally hidden away – and this is what great actors do.  As an actor it is not enough to convince audiences that you are sad, you have to make them feel an aching for the character.  It is not enough to rage, you have to make the viewer feel the desperation that has led you to the unspeakable acts you are committing on screen.
Latest posts by
Vhairi Slaven
(see all)