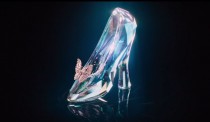 Disney studios continue their attempt to take over the entire film world with the future release of the classic tale of Cinderella. This time the beloved tale will be a live action adventure, in the same vein as the recent adaptations of the Snow White Fairy tale. No expense has been spared in bringing the story to the screen. The trailer certainly sells the film with some very nice looking sequences which bring the fairy tale world to life. The film is directed by Kenneth Branagh which is as good a reason as any to give the film a chance. Added to this there is a top cast on display with Lily James in the title role and support from Cate Blanchett in full evil mode as the step mother, Helena Bonham Carter as the fairy godmother and Richard Madden as the charming prince.
Cinderella is released in the US on the 13th of March 2015 and the 27th of March in the UK.
Editor-in-Chief at Moviescramble. A Fan of all things cinematic with a love of Film Noir, Sci-Fi and Julia Roberts in Notting Hill. He hopes to grow up some day.
Latest posts by John McArthur (see all)