A busy month ahead as the major candidates for the upcoming awards season reach our shores in the likes of Birdman, Whiplash and Foxcatcher. Releases for January are as usual varied in tone and taste and throughout the month, we can also look forward to some home-grown sci-fi fare and a bio-pic of the UK's most famous theoretical physicist. And it would be a rare month at the cinema if we didn't see another comic book adaption.So, without any further ado, let's take a look at this month's forthcoming releases.
Birdman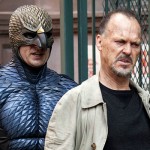 Director Alejandro G. Inarritu's previous work such as 2010's Biutiful and 2006's Babel have focused more on grounded reality, with overtones of social commentary. Birdman however offers an interesting change of pace, playing as black comedy with a satire on the film industry. Michael Keaton stars and plays upon his own persona as the former action star Riggan Thomson who aims to move out from the shadow of his previous work by staging a Broadway play. The ensemble cast is rounded out with Edward Norton, Emma Stone, Naomi Watts and Zach Galifianakis.
Whiplash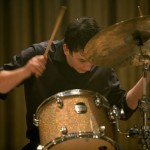 Whiplash is the first main feature for director Damien Chazelle, and features Miles Teller and J.K Simmons in the lead roles, playing a pupil and teacher at an American music school. The word of mouth for this film has been excellent, following its release in the States late last year. There may be familiar elements to many sports films for anyone who has watched the trailer, but strong performances look to elevate this film into a key spot for the coming awards season's actor awards.
Foxcatcher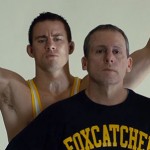 Steve Carell makes a strong claim for the Best Actor Oscar with his performance of John du Pont, the wealthy would-be wrestling coach of the Olympic champion Schultz brothers. The true-life tale may be better known in the States, but without prior knowledge of the events, the film's release in this country will provide audiences with a surprising and shocking story. Director Bennett Miller's previous work Capote and Moneyball have both performed well during awards season, and this looks like adding to a strong body for work for the director.
Inherent Vice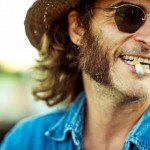 Paul T Anderson's follows his last film The Master with this adaptation of Thomas Pynchon's book. An appropriately hirsute Joaquin Phoenix stars in this shaggy dog story of a private detective who finds himself embroiled in tale of deception and double-crossing. Anderson's previous work such as Boogie Nights and There Will Be Blood saw him proclaimed as one of the great directors of our time, but reception to The Master was mixed in critical and commercial terms. With the director already stating that the film benefits from a number of viewings to let the film settle, this may be a tough watch for some. It does feature narration from Joanna Newsom, so hopefully that will ease the journey for a few of us.
Woman in Black: Angel of Death
The Woman in Black was such a success in 2010 for the newly relaunched Hammer Films that it was only to be expected that a follow-up film would be released. Director Tom Harper breathes new life into Susan Hill's infamous creation, and while there is no Daniel Radcliffe this time around, his absence is sure to be made up for with plenty of scares and thrills.
The Theory of Everything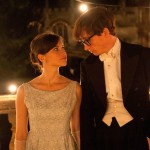 Director James Marsh builds on some fine previous work on TV and film including cult film Wisconsin Death Trip and Project Nim to bring this biopic of Stephen Hawking and his first wife Jane Wilde. This film deals with his romantic involvement with Wilde, and the onset of his diagnosis of Motor Neuron Disease. Biopics are always strong candidates and a strong performance by both Eddie Redmayne in the title role and Felicity Jones should see some rewards, more likely in the BAFTAs, but with some hope for the Oscars.
American Sniper
Films about America's involvement in current and past conflicts in the Middle East have arrived with varied success. For every Hurt Locker, we have seen a Lone Survivor. The problem seems to be that it's nearly impossible to judge what an audience wants to see, the human side and the subsequent cost or tales of expertise in the military field. An attempt to bridge the gap comes with Clint Eastwood's American Sniper which stars Bradley Cooper and Sienna Miller. Adapted from the autobiography of Navy Seal sniper Chris Kyle, we can only wait and see if audiences take to this latest cinematic portrayal of events overseas.
Ex Machina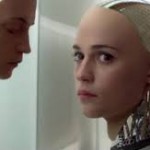 The directorial and writing debut of Alex Garland, who made his name as the author of The Beach. A strong cast featuring Domhnall Gleason and Oscar Isaac (ahead of featuring in Star Wars – The Force Awakens later in the year), this is a British sci-fi tale of a computer coder who finds himself caught in an experiment with Artificial Intelligence. Garland's work as a screenwriter with Danny Boyle in Sunshine and 28 Days Later should give some indication of what to expect.
Kingsman: The Secret Service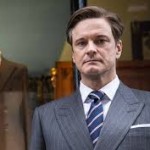 Matthew Vaughn dropped out of returning for directorial duties on last year's X-Men: Days of Future Past, to work on this adaptation of Mark Millar's comic book. Vaughn has form with adaptations of Millar's work when he made 2010's Kickass. A fine cast including Colin Firth, Michael Caine and Samuel L. Jackson appear in what may be the start of a successful franchise.

Latest posts by David Brogan
(see all)