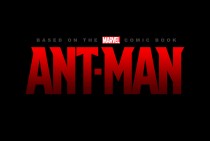 After the initial ant size teaser trailer last week, we now get a good look at what to expect from the forthcoming Marvel studios Ant-Man film. The film has had a bit of a controversial development. Edgar Wright was working on it as a stand alone film for eight years until be abruptly left the project last year to be replaced by Payton Reed. The film is now very much a part of the Marvel cinematic universe and in effect ends phase two after the Avengers: Age Of Ultron movie in May.
The film stars Paul Rudd as Scott Lang, a con man, who is taken under the wing of scientist Hank Pym (Michael Douglas). Together they must try to protect the secrets of the Ant-Man suit from new and sinister forces. The supporting cast includes Hayley Atwell, John Slattery, Evangeline Lily and Corey Stoll as Yellowjacket.
Ant-Man is released on the 17th of July.
Latest posts by John McArthur
(see all)