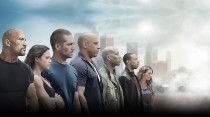 Hot on the heels of the highly publicised super bowl trailer comes the new theatrical trailer for the forthcoming petrol head sequel, Furious 7. The trailer features a lot of footage that is new and gives a tantalising glimpse into the fight scenes between Dwayne Johnson and Jason Statham.
For a film series that is on its seventh outing the franchise shows no signs of slowing down or any drop in quality. The untimely and very sad death of Paul Walker may have actually helped the film in a way. The movie was due for release last summer with a production that would have been a very tight twelve months after the debut of Fast & Furious 6 in 2013. Justin Lin departed the film citing the belief that he couldn't produce a product of a high enough standard in the limited time imposed by Universal. With the extra time afforded to the film will not have done any harm to the movie.
Furious 7 is released on the 3rd of April.
Latest posts by
John McArthur
(see all)