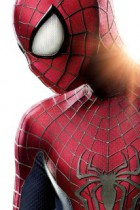 It's the news any fanboy with a pulse has been waiting for. Sony and Marvel have finally agreed on a deal that allows Spider-Man to appear in the Marvel Cinematic Universe. The adopted child of Marvel will be granted visitation rights to his real family.
In an official press release, Marvel announce;
"Sony Pictures Entertainment and Marvel Studios announced today that Sony is bringing Marvel into the amazing world of Spider-Man.
Under the deal, the new Spider-Man will first appear in a Marvel film from Marvel's Cinematic Universe (MCU). Sony Pictures will thereafter release the next installment of its $4 billion Spider-Man franchise, on July 28, 2017″
Don't get to attached to Andrew Garfield however as we will see "a new creative direction for the web slinger."
With Marvel previously announcing films for the next few years, where do you see Spidey making his debut?
Marvel's full press release can be found here
Latest posts by Thomas Simpson
(see all)