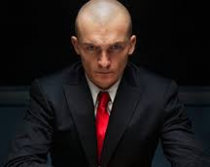 Xavier Gens' Hitman received a mixed reception by critics upon its release in 2007. The film starring Timothy Olyphant performed well at the box-office however no sequel materialised. The decision was made by 20th Century Fox to reboot when Olyphant stated he has no interest in returning to a role he claimed he only took to pay for his house. Paul Walker was attached to the role before his tragic death in 2013 with Rupert Friend now cast as the titular Agent 47.

Movies based on video games are generally met with a groan (and for good reason) however Gens' film was a good adaptation which puts more pressure on Aleksander Bach's Hitman: Agent 47. Zachary Quinto also stars.
Hitman: Agent 47 is released August 28, 2015.
Latest posts by Thomas Simpson
(see all)