March is a strange month for film releases. Oscar season has passed and it's too early for the summer blockbusters. Although it may look a weak month on paper, especially in comparison to the gold that's been releases this year, there's still a couple of potential gems to be found.

Kill the Messenger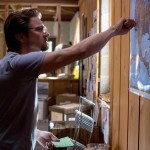 When the words "based on a true story" are emblazoned onto the poster, chances are it's not a whacky comedy you've signed up for. Jeremy Renner is an investigative reporter who uncovers some inconvenient truths about the CIA's illegal drug and arms operations. He then becomes the victim of a vicious smear campaign which drives him to the brink of suicide. Yeah, hardly a laugh a minute, but a gritty thriller that should provide some uncomfortable viewing. Along with the ever reliable Renner, the film stars Michael Sheen, Andy Garcia, Ray Liotta, Barry Pepper and Mary Elizabeth Winstead.
Still Alice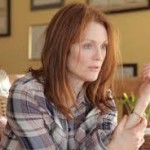 The Academy Awards may be done and dusted for another year but not all the winners films have been released in the UK. Julianne Moore picked up Best Actress at the Oscars, the Golden Globes and the BAFTA Awards for her portrayal of Alice Howland, a Columbia linguistics professor diagnosed with early-onset Alzheimer's disease. Family bonds are tested and stretched to the limit in this harrowing tale.
Run All Night
It doesn't seem too long ago that the idea of Liam Neeson as an action star seemed novel. The Oscar winning actor looks to have settled comfortably into being typecast in his later years. Run All Night  finds Neeson as an ageing hitman forced to take on his brutal former boss in order to protect his family. It's likely the role won't provide Neeson with another Oscar nomination however he appears to having a ball in these films, and at 62 he looks like he could still kick your head in so I wouldn't be criticising him too much. This will also mark the third collaboration for the actor with Spanish director Jaume Collet-Serra.
The Gunman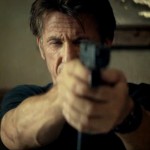 Sean Penn channels his inner Liam Neeson as he teams up with Taken director Pierre Morel for  The Gunman. Penn is Martin Terrier, a military contractor who wants out of the game. All he wants to do is settle down with the love of his live, however the organisation he works for has other plans. Not that Terrier will go down without a fight. He's ex-special forces (naturally) and finds himself  on the run across Europe. With Javier Bardem as the villain and Idris Elba also starring, The Gunman could surprise many that are so eager to write it off.
Wild Card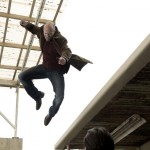 When news broke that Jason Statham would be starring in a remake of Heat even the most hardore Stathamites grimaced a little. Wild Card is a remake of the 1986 action thriller Heat that starred Burt Reynolds. People relaxed. Perhaps a little too much as the film has so far bombed spectacularly making $3,200 at the domestic box-office, against a $30,000,000 budget. However if the idea of Statham as a Las Vegas bodyguard with lethal skills and a gambling problem taking on the mob is for you, it's unlikely you'll be disappointed.
Cinderella
Disney return to live action with the latest version of Cinderella. Surely I don't need to go into the plot about this one? The myth of Cinderalla can be traced as far back to the first century however it is French author Charles Perrault that is credited with penning the story we know today with fairy tale that was published in 1697. The upcoming film by Kenneth Branagh will borrow most of its story from Disney's own 1950 animated adaption, with one or two twists. The film stars Cate Blanchett as Lady Tremaine (The Wicked Stepmother) with Lily James in the title role as Ella (Cinderella), Richard Madden as Prince Charming, Sophie McShera as Drizella, Holliday Grainger as Anastasia and Helena Bonham Carter as The Fairy Godmother.
Chappie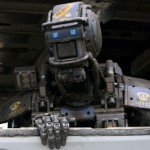 Despite being regarded as a weak month for new releases, March has a strong contender to break into the top 10 films of the year. Neil Blomkamp returns with Chappie, about a police droid who is reprogrammed to a child like state. With the ability to think and feel for himself, Chappie is regarded by his new friends as a sentient being with the robot believing itself to be alive. Sound familiar? Well, don't let that put you off. Chappie looks like a heart warming film that will deal with Blomkamp's not so subtle views on discrimination and bigotry. There is also a great cast including Sharlto Copley, Dev Patel, Sigourney Weaver, Hugh Jackman and members of the South African rap band Die Antwoord.
Latest posts by Thomas Simpson
(see all)