The Blair Witch Project revolutionised the film industry and changed the landscape forever. Although the initial budget is disputed, it reportedly cost as little as $25,000 (US) to produce, making almost $250 million at the box office. Despite the film's huge success, the cast and crew vanished from the mainstream much like the fictional characters. After watching Russ Gomm's documentary The Woods, I thought I'd look at their career's post Blair Witch.

Heather Donahue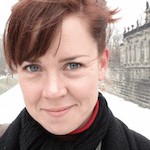 Few people will remember Heather doing much else after 1999 however she managed to find fairly steady acting work up until 2008. After her role in Blair Witch she is known for starring in the sci-fi miniseries Taken (sadly it doesn't involve Liam Neeson battling aliens that abducted his wife). Fans of It's Always Sunny in Philadelphia may recognise her guest appearance as she tries to convince Charlie he fathered her baby. In 2011, Donahue signed a publishing deal for her debut book Growgirl, about her time as a medical marijuana grower, which was released on January 5, 2012. She has since retired from acting.
Michael C Williams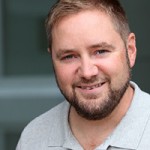 No one will forget the last time we saw Mike in the film, eerily standing in the corner, the climax of some brilliant foreshadowing. Ten years after his memorable role he was quoted as saying, "The money I made from Blair is certainly the most money I've ever made acting, and it hasn't been consistent. So I have to work. I have no problem with that." He would reunite with the Blair Witch directors separately on The Objective (Daniel Myrick) and Altered (Eduardo Sánchez). Williams and Sanchez would collaborate again for the Blair Witch  miniseries  Four Corners of Fear. He now works as a guidance counsellor and teaches acting classes.
Joshua Leonard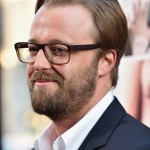 Josh's disappearance may have been the most unexplained (and potentially gruesome) however he arguably prospered the most from his role. Leonard has been working steadily since 1999 while securing recurring roles in CSI: Miami, Hung and Bates Motel. Fans of the film may have also noticed him in Criminal Minds, Bones and True Detective. Leonard also had two Sundance favourites released in 2012. As an actor, he starred in Vera Farmiga's directorial debut Higher Ground and co-wrote, directed and starred in The Lie. Adapted from the story by acclaimed author T.C. Boyle, the film received positive response from audiences and critics.
Daniel Myrick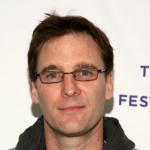 One half of the directing team, Myrick kept a fairly low profile after the film's release and didn't direct anything else (not related to the Blair Witch) until 2007's The Strand. Nothing really stands out on his resume although he co-founded Raw Feed, a direct to DVD division of Warner Home Video that specialised in horror films. They released six films between 2006 and 2008 before disbanding. Myrick wrote and directed the upcoming feature Under the Bed, Inspired by true events, in which a stalker took up residence underneath the bed of his female target. Sounds promising.
Eduardo Sánchez
The other half of the directing team. After the Blair Witch, Sanchez will be best known for his 2011 horror Lovely Molly. Despite receiving negative reviews, the New York Times and the A.V. Club were more favourable. Sanchez also directed a segment for horror anthology V/H/S/2 and has directed episodes of From Dusk Till Dawn (TV) and Intruders. As previously mentioned, he resurrected the story of the Blair Witch in the miniseries Four Corners of Fear.
Latest posts by Thomas Simpson
(see all)