So we're five months into the year, almost halfway, and in terms of movie releases it has been quite an exciting one. With top grossing films such as Fast and Furious 7, The Avengers: Age of Ultron and Fifty Shades of Grey all gracing our cinema screens over the past few months, does May have any hope of keeping up?
Here are our top picks of this month's movies.
Monsters: Dark Continent
Out on May 1st, Monsters: Dark Continent is the sequel to 2010's Monsters and is set 10 years after the events of the first film. This time, rather than being isolated only to Mexico, the alien infected zones have spread around the globe and more soldiers have been drafted over to the Middle East to quell an insurgence of these aggressive and unfriendly aliens.
Whereas the first movie was a hybrid of District 9 and Cloverfield, Dark Continent looks to be more of an army film, with the focus held firmly on the camaraderie of the troops as they repel the alien threat. Yes, it will be cheesy, and yes, for some reason it is only the USA who seem able to provide troops in situations like this, but putting all that aside, you just really can't go wrong with a movie about soldiers fighting giant aliens can you?
Two by Two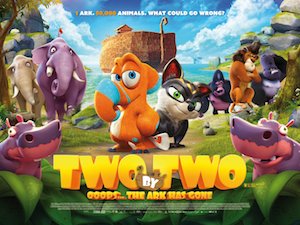 It's always strange to see an animated movie come out that isn't from Pixar or Dreamworks but they do exist and some of them are also pretty good.  One that shows promise is Two by Two, an animated adventure from Germany which has Noah's Ark as the background setting. Dave and his son Finny are a couple of Nestrians, (no, we don't know either), who discover that there are no spaces on the Ark for their particular species.  Slightly disgruntled at this, they decide to sneak on board with the help of Hazel and her daughter Leah, two Grymps, (again, we don't know), who already have passage. The adventure begins when Finny and Leah get left behind and have to survive the flood and the dangers of hungry predators whilst their parents take control of the Ark to find their kids. This looks like a very well crafted, heart warming family film which will no doubt entertain both children and adults alike.
Badland: Road to Fury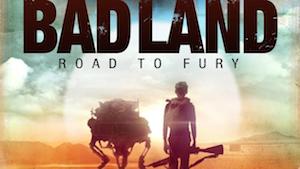 With a top billed cast in Michael Shannon, Nicholas Hoult and Elle Fanning, this post apocalyptic Western looks like it's going to be an absolute gem. Set in a futuristic USA where water is scarce and the land consists mainly of desert, one man refuses to take refuge in the cities, instead deciding to tend his arid land as a farmer and face the struggles that brings. Although slow moving, the special effects look flawless and director Jake Paltrow, (brother to Gwyneth), successfully interlaces modern Sci-Fi with a good old fashioned Western.
Mad Max: Fury Road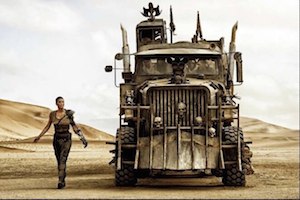 Tom Hardy is a man who it would seem can do no wrong when it comes to choosing movies and it's no surprise he's cast as the lead role in the reboot of the iconic Mad Max trilogy. Another May release to be set in a post apocalyptic world, Max Rockatansky (Tom Hardy) is joined by Imperator Furiosa (Charlize Theron) as they try to survive in this unforgiving landscape. We would expect to see more of the Road Warriors so prevalent in the original movies as director George Miller takes us on a thrilling journey, chalk full of stunts, crashes, explosions and barbaric brutality with enough nods to the previous trilogy that will have every fanboy cleaning up on aisle 5.
Tomorrowland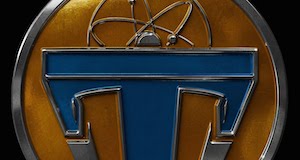 Due for release on the 22nd May, Tomorrowland is Disney's latest offering and looks set to be a box office smash.  When Casey (Britt Robertson) acquires a token shaped in the letter T, she is transported to Tomorrowland, a futuristic world which is still connected somehow to ours. Trying to understand what is happening, she encounters Frank (George Clooney), a grizzled inventor who has also experienced this futuristic utopia. Casey and Frank take off together when they are attacked by a group of androids and set out to uncover the mysteries of Tomorrowland. With some outstanding special effects and a tightly guarded plot, this film looks set to be a big hit with movie goers and being that this is Disney's second most awaited sci-fi movie this year, I'm willing to bet we will be treated to some sort of Star Wars easter egg either before or after this movie.
Poltergeist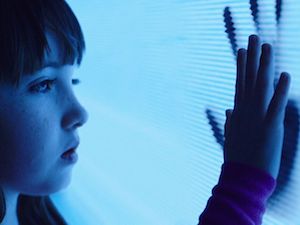 May certainly seems to be the month of reboots and next to get the makeover treatment is Poltergeist, the classic haunting movie that had every kid in the 80's terrified of their TV sets. This particular reboot has me excited, not just because I was a fan of the original franchise, but because Sam Raimi is involved in this reimagining of a timeless classic.
The Bowen family are just a regular suburban family until they are visited by a malevolent poltergeist, terrifying the family and eventually kidnapping their youngest daughter. Expect frights galore and enough creepy scenes that you will be checking that nothing in your house is out of the ordinary before you go to bed. Also starring Sam Rockwell and Rosemarie DeWitt, if it is anything like the original, this will be remembered for years to come.
San Andreas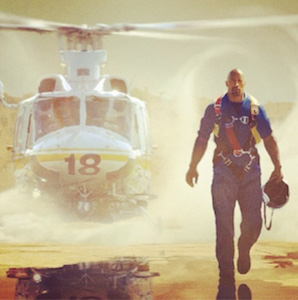 Last in our list is San Andreas, coming out on 29th May and if I'm going to be honest, I have only included this due to the fact Dwayne 'The Rock' Johnson has a starring role in it. Expect a generic action flick as Johnson plays Ray, a helicopter pilot who travels across California in the wake of a devastating earthquake to find his estranged daughter. You probably won't find any groundbreaking story points in a movie which seems to have borrowed most of it's plot from Commando but what you will get is a no brainer, straight up action film, with the added bonus of having the charismatic Dwayne Johnson heading it up.

Latest posts by
Michael Mooney
(see all)