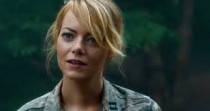 Coming soon is Aloha, the new film from the stylish and somewhat offbeat director Cameron Crowe. His first film for four years is a romantic drama with comedic touches starring Emma Stone, Bradley Cooper and Rachael McAdam.
The story sees a successful military contractor returning to Hawaii, the scene of his career highlight and the problems he encounters with re-connecting to an old flame and falling for the military officer assigned to his protection. The film also stars Bill Murray, Alec Baldwin and Danny McBride.
Aloha is released in the USA on the 29th of May but for some unfathomable reason is not released in the UK until the 4th of September.
Latest posts by
John McArthur
(see all)