It's not known for being the best month for cinema releases. The big summer blockbusters have come and gone, and it's a long way off any Oscar fare. Looking ahead, the month appears to be a dumping ground for a host of reboots, remakes and biopics, but there are some interesting options hidden throughout. Here are the highlights for the month of August.
Fantastic Four
Ten years on from the 2005's identically named previous film, we are faced with a reboot of the popular Marvel comic series. The main problem with the previous film and the sequel 2007's Fantastic Four: Rise of the Silver Surfer was that they were released before Iron Man in 2008. Iron Man managed to do something which we had never imagined; it established a series of films which ran not unlike a comic book series, periodically throughout the next 8 years which interlocking characters and plot-lines. This was film-making on a scale never before attempted, and everything before fell by the wayside.
Problems with studio licences have prevented attempts to bring one of Marvel's flagship titles back into the fold, and while things aren't quite aligned (Fox holds the rights for this and X-Men, while Disney holds most of the aces with the collective Avenger group), this appears to be a more solid attempt at putting the Fantastic Four up on screen. The main problem remains that we have seen all of this before and it doesn't have the feel of a Christopher Nolan style reinvention, so if you do go and see it, lower your expectations.
Marshland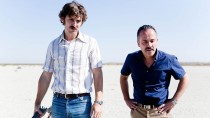 A good time to catch something different comes with the release of Marshland. Set in 1980, two detectives from Madrid are reprimanded and sent to a forgotten town on the Guadalquivir Marshes to investigate the murder of two teenage girls, working together against an evil they may not be equipped to deal with. To be honest, it does all sound a bit True Detective, but if you are going to take on comparisons with anything, it might as well be one of the most thrilling and inventive takes of the crime genres seen in years.
The Man from U.N.C.L.E.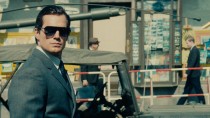 Now this seems strange. Remaking old TV series feels a bit outdated, and director Guy Ritchie's reputation hangs in the balance after his underwhelming Sherlock Holmes films were outclassed by the BBC's home-grown version. He returns with what should be an easy target for Ritchie, playing up on the original hammy spin of 60's spy espionage but coming after the spark and enthusiasm shown in this year's Kingsman: The Secret Service. One to watch, but once again, keep those expectations low.
Trainwreck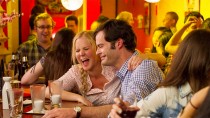 A breakout vehicle for writer and star Amy Schumer as a commitment-phobic New York journalist, this actually looks like the best option for the month of August by being an original idea! Yes, finally it's happened, they have made a film with original characters, an original script with people we are not used to seeing on the screen. It's an interesting way to approach making a film and I hope we see a lot more of it.
Judd Apatow directs so the usual caution applies for anyone who sat through the likes of Funny People and This Is 40. As long as he keeps it some way under the 2 hour mark and doesn't cast his screechy voiced wife Leslie Mann in it, we should be fine. (Note: the film is 124 minutes long, but doesn't feature Leslie Mann. Make of this what you will).
Mistress America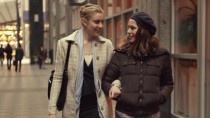 In 2013, director Noah Baumbach released Frances Ha, an offbeat look at life in New York through the skewed vision of Greta Gerwig. It was all a bit slight and well over the hipster mark, but was enjoyable all the same. They return together as director and star for Mistress America, a slight hipster infused tale of female friendship in New York. On the surface, it's basically more of the same so if you were taken by the previous film, you may find this to your liking.
Straight Outta Compton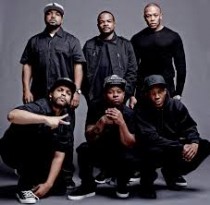 Now this is certainly a change of pace from remakes, reboots and reissues. A biopic of one of the most incendiary and explosive acts to emerge in the golden age of hip-hop, N.W.A set the music business alight with the release of their debut album Straight Outta Compton and faced the ire of the US government and local authorities. This film sees the birth of the group and judging from trailers, it appears to have captured the time quite superbly. Hopefully, the film manages to maintain the power and passion of a time where the world of politics and music met head on.
Vacation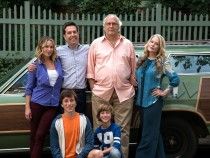 A remake, or perhaps reboot of 1983's comedy classic National Lampoons Vacation. I haven't seen it yet but I'm going to go ahead and call this a waste of time. The more that we accept rehashes of the past, the further away we get from studios and stars pushing ahead with original work which modern day audiences can enjoy.
Who really wants to remember 2015 as the year that they made a reheated version of an old 80's comedy and roped in the stars to crack the same old jokes and pick up retirement cheques with forced smiles. We are only a few months away from the return of Ghostbusters, and there is talk of more Goonies and Gremlins out there in the making. It's time to say no, people. So, if you take one thing from this (or even made down this far and if you did, thanks for reading), it's that there are better films out there that will enrich your life and entertain and inform you, but Vacation (and what kind of name is that? Vacation? ) is not the answer.
And if you still don't believe me, Leslie Mann is in it in all her screechy voiced horror!! Avoid!

Latest posts by
David Brogan
(see all)