Magic Mike is a movie that divides opinion. On the surface it is a movie about adult entertainers who get their kit off and ripple their incredible torsos in wonderful contortions. On the other hand, it is a story about real characters living very debauched lives. The reasons I liked it will be the reasons many other people will hate it. It does something few Hollywood movies manage: it shows without telling. Director Steven Soderbergh lets his characters come alive on screen and he lets the audience do the judging. He creates these very real, very raw characters and makes you believe you are getting a glimpse of their lives. This involves improvised dialogue where actors stutter, and get their words mixed up and scenes that can at times be uncomfortable to watch where the characters make very bad decisions. This does not fit the Hollywood formula, and it will therefore turn certain audiences off.
Magic Mike starts as it means to go on, with Mathew McConaughey as leader of the pack, Dallas, on stage, stripping in his almost crazed, sleazy way. His body is ripped to perfection, he has more attitude than a stalking lion, but somehow he is still kind of repulsive. He is playing a very morally bankrupt character, and without saying very much, he manages to portray this expertly. At times he is so wrong, its hilarious – I don't think I will ever be able to wipe the image from my mind of McConaughey in a canary yellow crop top and budgie smugglers gyrating in front of the mirror. McConaughey was up for several awards for his performance in this film released a year before his Oscar winning performance i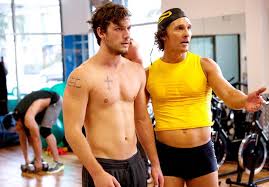 n Dallas Buyers Club, his scene stealing performance in
The Wolf of Wall Street and the award winning True Detective. As out there as his performance is, I can't help wondering whether this is close to the real man, arrested in 1999 while playing bongo drums naked in his Hollywood home. I sincerely hope it is.
The first half of the film is Magic Mike's world seen from the virgin eyes of teenager, Adam, played by Alex Pettyfer who can't believe his luck as he is introduced to this tantalising world of chicks, money and drugs. This is a very decent performance from Pettyfer, but I suspect that it has more to do with Soderbergh's directing that Pettyfer's own talents. Things very quickly become racy, decadent and dark as Adam chases any kind of high no matter the cost. The road to excess is paved with bad intentions.  This is a world where risks are taken and conformity dropped to the floor like the ripped off clothes. Although the story itself is not entirely original (particularly if you swap adult entertainment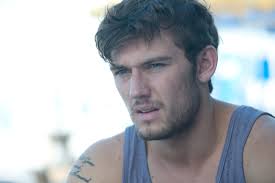 for rock and roll or acting), the way it is told is refreshing. Often, even in movies about drug addicts, the actual drug taking is glossed over or over dramatised. This is a very real depiction of a group of adults who think they are chasing the American Dream all guns blazing and full of pills.
Channing Tatum's character Mike and the star of the show is the only one with the potential to actually fulfill his dreams, but he is also the only one with any doubts about their current methods. Love interest Brooke (an excellent performance by Cody Horn), is the lone sobering voice of reason in Mike's life. The chemistry between the two and Brooke's honesty are the only things that don't feel like a performance to him. I wasn't aware that Channing Tatum could dance like that and his performance gave me a whole new respect for him. Every scene in which he is dancing is attention grabbing. Underestimating just how enjoyable it is to watch him dance, not other guys who dance like him, but watching Channing Tatum dance, is part of what is wrong with the sequel. His acting in other films is variable. He is clearly better when being directed and therefore excels here. Although Soderbergh likes an improvised style, it is obvious that he is behind the wheel and that Tatum is being directed much to the contrary and detriment of Magic Mike XXL.
Magic Mike has great style. It is yellow and grainy throughout, as though it is always being filmed just as the sun has come up on an incredibly late night out. There are some interesting shots of waves reflected on bodies and neon lights and hues are used thematically. The direction and narrative flows seamlessly. In terms of cinematic technique, Soderbergh shows here that he is an incredibly experienced director.
Magic Mike is one of those films that is a complete surprise. I knew the premise and thought I knew what to expect. However, someone managed to persuade the studio to make two very risky moves. They agreed to let Stephen Soderbergh direct and they agreed to let Mathew McConaughey loose. It made for an interesting movie. It turns out Magic Mike is hugely entertaining with just the right amount of comedy, tops off dancing and engaging story. It is a film I watch over and over, and not just to see Tatum bumping and grinding with his top off (ok, well maybe a little).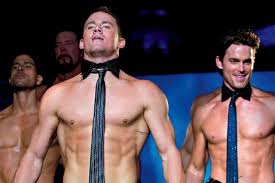 Latest posts by Vhairi Slaven
(see all)