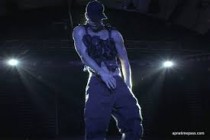 Magic Mike was a huge success.  It appealed to a variety of audiences.  It entertained and provoked thought in equal measure.   The release of its sequel Magic Mike XXL has been awaited with baited breath, the trailers and posters inducing a great deal of excitement among females all over the world. Many of the original cast members and crew were on board and I was hopeful that with the same creative force the second movie would continue the magic.
Unfortunately, like many sequels, I felt that Magic Mike XXL just missed the mark.  Despite its potential, director Gregory Jacobs has not managed to pull off the realism of the first movie, and I found his directing too middle-of-the-road for it to be anything other than OK. There are some wonderfully comic moments and it starts well. Channing Tatum as Mike dancing in his workshop is delightfully funny and, ahem, rather exciting. The problem is Jacobs didn't seem to have balls enough to put his own stamp on the movie. It starts off much too slowly and takes far too long to get where it is going. An hour could easily have been cut from the first half of the film. Like a series of anti-climaxes – you keep thinking the fun has started and then it stops.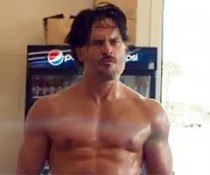 There was much more screen time for the other guys and their characters in this movie, which was definitely welcomed. I get the feeling that Tatum et al wanted to give them much more credit and screen time to them and actually the scenes where they are sharing brotherly love and dropping pills are among the funniest. Joe Manganiello's scene in the gas station involving water bottles and potato chips is side splitting and it's clear that the idea was to be very tongue in cheek and when that works, it works well.
The disintegration of Mike's relationship from the previous film is treated flippantly and Tatum's portrayal of a broken heart lacking. The chemistry and banter between Channing Tatum and Amber Heard as new love interest Zoe is good, but if you have seen the first movie, you will know where it is going and there is nothing new about it.  That wouldn't be fault enough to criticise the movie as a whole had the focus been entirely on the dancing and the entertainment, however that was also lacking. There was not enough show time for it to be purely about the entertainment.
The detour to old flame, Rome's (Jada Pinkett) private member's club is kind of weird. I was just not feeling Pinkett at all perhaps due to the absence of McConaughey who apparently costs too much money these days or due to her almost desperate attempt to be cool. The wife of Will Smith should know that if you have to try, it's not cool. I get that it is all about "the queens" but the emphasis on that was overkill and it put me off the female characters rather than making me feel empowered by them.  The dancing performances in these scenes are however incredibly creative and exciting.  I enjoyed the introduction of singing in some of the performances and was particularly impressed by the very current soundtrack and excellent covers.    Donald Glover as one of Rome's boys, Andre, is definitely one to watch, he is cute, he has charisma, and his singing and rapping was a highlight of the movie.
I don't always need a strong plot, particularly in a movie with this premise, but I do need either originality, an interesting story, or an unapologetic lack of both in favour of all out action. Magic Mike XXL doesn't score on any of those points. It is all very nice and chummy. It has an admirable message about being yourself and some very positive statements about women and friendship, but some of the dance scenes had a little too much cringe and in the end it was just not exciting enough for me, but then Magic Mike set the bar too high. There was just not enough of Channing Tatum dancing. It all seemed to be a huge build up to the final scenes and don't get me wrong, the final dance scene is expertly choreographed, executed, and incredibly hot, but I felt it was too little too late. Had the rest of the movie had the pace and unapologetic commitment to showing the boys doing what they do as the trailers, it would have been one hell of a movie.
I will admit however that I will not be the general consensus on this. I know many people liked bits of the first movie, but probably not the serious story line, edgy script and improvised style of character interaction. My sister along with many others much preferred this version. It had none of that serious weird shit that only people like me like.
Latest posts by Vhairi Slaven
(see all)