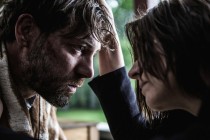 After successful screenings on the film festival circuit, The Treatment is getting a UK cinema release, The film is an adaptation of the crime novel by Mo Hayder. The film follows Inspector Nick Cafmeyer, a star policeman who has some dark demons that have had a grip of him since childhood. A man accused of killing Nicks brother comes back into his life when a spate of child murders is investigated.
It is a dark and chilling film from director Hans Herbots. It has been getting some good reviews from its various screenings and moviescramble is looking forward to seeing it.
The Treatment is in cinemas on the 21st of August.
Editor-in-Chief at Moviescramble. A Fan of all things cinematic with a love of Film Noir, Sci-Fi and Julia Roberts in Notting Hill. He hopes to grow up some day.
Latest posts by John McArthur (see all)