With the imminent release of Ridley Scott's The Martian, it is an appropriate time to look back at the filmography of its star Matt Damon. Although best known as an A list Hollywood star he has been in a number of less glamorous roles that stretched him as an actor. He has his deriders, notably in the team America: world Police movie where his on screen persona was sent up mercilessly. He has a lot more to him than that. You only have to look at some of the talent he has worked alongside and the top name directors attached to his projects.  Here is a list of some of his finest moments on screen.
Good Will Hunting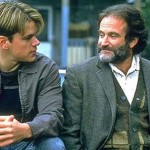 At this point in his career Damon was not yet a star. This was regarded as his breakthrough role. He plays the part of Will Hunting a mathematics prodigy who needs help to break out of his life as a janitor at MIT. Along with Ben Affleck he won an Oscar for the screenplay. It is his performance and those around him that raise the film to a level beyond the TV movie of the week subject matter.
The Talented Mr Ripley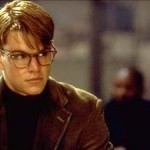 The first time that we see Damon play the bad guy. In the film, directed by Anthony Minghella, he is called on to portray a real nasty piece of work who will stop at nothing to secure what he thinks he needs. His performance here is creepy and downright disturbing at times. it was an eye opening performance and showed audiences that he had a good deal of range.
The Bourne Identity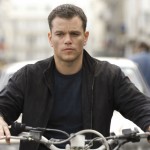 Another change of direction. Before this no one would have pegged him as an action star. As the initially amnesiac Bourne he is able to show of some impressive physicality and timing in order to convincingly play the part of an assassin. The film marked a real change in the way that Hollywood made action films and it spawned two sequels of an equally high calibre. A new Bourne film is just about to start shooting.
The Departed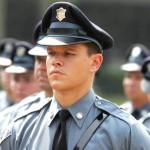 This was a tough gig for Damon. The acting talent in The Departed meant that he was not regarded as the main star. That would be Jack Nicholson. In the part of Colin Sullivan, the mob plant on the Police Force, he once again gets to make his mark in the role of a bad guy. His charm and looks help him to cover his true identity and he is a pivotal presence in the multi award winning film.
Behind The Candelabra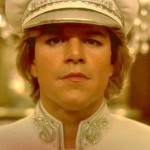 Arguably his best screen role to date. He stars as Scott Thorson opposite to Michael Douglas in the role of Liberace. He is barely recognisable with his flowing blond hair and effete personality and over the course of the film changes even more as the excesses of his life style and surgery choices takes hold. It is a role so far outside his comfort zone as an actor and he is able to draw your attention away from a superb and over the top performance from Douglas.
The Martian
This is Damon's Castaway film. He is on screen for more than half of the running time with no one to act against. He does so with ease and is able to showcase his gift for comic timing. It is a great performance in a film that translates very well from the page to the screen.
Latest posts by
John McArthur
(see all)