Here are some of the films you must watch in October… and a few of the other releases.
Suffragette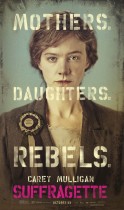 Carey Mulligan plays Maud Watts, a working class washerwoman forced by her inability to accept the injustices she experiences as a woman to join the suffrage cause in the early 1900s. Helena Bonham Carter, Meryl Streep, Ann Marie Duff and Brendan Gleeson are among the British talent retelling the story of the earliest British female freedom fighters. Mulligan looks set to put in another great performance in what is becoming a wonderful career. Director Sarah Gavron does not appear to be shying away from uncomfortable scenes or violence, or to portray history honestly and in a way that makes it clear how far the fight for women's liberation still has to go. I don't doubt I will come out ready to take some kind of action, more of a warning to my readers than to shop windows (please note mother).
Macbeth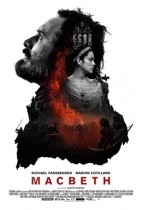 Ill deeds look to bring about ill consequences in a
violent and bloody version of Shakespeare's darkest play, Macbeth. With prophesying witches, murderous ambition and such powerful actors as Michael Fassbender, Marion Cotillard and Paddy Considine let loose with Shakespeare's famous words and Scottish accents, surely it can only be goddamn brilliant.

Sicario 
In Denis Villeneuve's Sicario, Emily Blunt plays Kate Macer: a naïve FBI agent
who daringly asks for the opportunity to "get the men who are really responsible.' Benicio Del Torro looks meaner, wearier and hotter than usual as a Mexican hit man who guides Macer through the dark world of drug trafficking between South and North America. It looks like one hell of a thriller with excellent performances from Blunt, Del Torro and Josh Brolin. I hope it crosses lines as well as borders in the search for the real bad guys.
A Perfect Day 
A Perfect Day is the second movie starring Benicio Del Torro. Also
starring Olga Kurylenko, Melanie Thierry and Tim Robbins, it involves a group of aid workers in the Balkans in the 90s facing both the horror and the absurdity of war. Although detailing events almost twenty years ago, it looks strangely and sadly relevant today. It received a standing ovation at Cannes and looks to be one of those movies that is both thought provoking and hilarious in turns.
Crimson Peak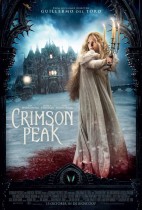 Crimson Peak is the latest offering from Guillermo del Toro who gave us the unforgettable dark fairy tale, Pan's Labyrinth. Influenced by old classic horrors such as the Innocents and the Haunting, it looks like Guillermo has certainly made great efforts to recreate the creepiness of the classic horror movies of the early sixties. Mia Wasikowska plays young writer, Edith Cushing who falls in love with English gentleman, Sir Thomas Sharpe (Tom Hiddleston) and moves into to his creepy gothic mansion. Jessica Chastain plays Sir Sharpe's seemingly sinister sister, Lady Lucille Sharpe and Charlie Hunnam Edith's suspicious childhood friend, Dr Alan McMichael. Whether or not it is as terrifying as Stephen King says, it certainly looks like it will be visually sumptuous. I would love to be delightfully frightened but it seems like such a difficult achievement these days. Failing that, I will settle for picking out all of the cult horror references throughout (several of which are in this paragraph).
Spectre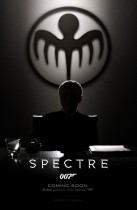 Sam Mendes is taking his second turn at Bond with Spectre starring Daniel Craig, Monica Bellucci, Ralph Fiennes and Christopher Waltz. Spectre is breaking records before it is even released; it is the most expensive Bond movie ever made, reportedly costing over $300 million dollars, and stars the oldest ever actress to play a Bond girl – fifty-year-old Monica Belucci who is three years older than Daniel Craig. Perhaps this is progress on some kind of front, but of course, Bond does seemingly dump her for a girl twenty years younger by the end of the film. Christopher Waltz is a wonderful actor who will revel in his evil role and if you are a Bond fan, I don't doubt you are very excited about the film, and that you will enjoy it as much as you hate Sam Smiths' theme song. If you're not, it looks like another Bond movie and while I find the movies watchable, the only thing that would get me relatively excited about it would be if Tom Hardy was playing a Bond boy to a female 007 (more on that coming up in a later blog).
The Intern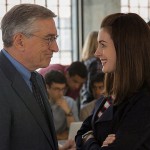 If the trailer is anything to go, it by should be renamed 'a feature length advertisement for Apple computers" – nearly every scene in the trailer had an Apple logo. Seriously. Overkill. It is however a hit with American audiences and will probably continue on that front in the UK. Who doesn't want to see Robert DeNiro and Anne Hathaway cuddle (in a nice way, not in a weird sleazy way) and I have always enjoyed DeNiro's comedic performances. It is probably worth watching despite the blatant product placement.
The Walk
Joseph Gordon-Levitt and Ben Kingsley play a couple of maniacs, ahem, high-w
ire artists with excellent names (Philippe Petit and Papa Rudy respectively) to tell the story of Philippe's walk across a wire between the Twin Towers in New York in the 1970s. Expect awesome French accents, dodgy seventies moustaches and Robert Zemeckis using every CGI technique in the book to make your pee your pants during the finale.
Of course, it wouldn't be October without some scary movies.
First up, Vin Diesel is the Last Witch Hunter. If I had written a review based on the poster only, I would have said it looks abysmal. The trailer actually makes it look like pretty decent sci-fi fare with some cool special effects. I can't tell you how relieved I was that it wasn't just Vin Diesel beating up witches, cause there's something a little bit wrong about that.
Paranormal Activity: the Ghost Dimension. I did hear that the first one was awesome. This time you get to see the activity behind the camera, although I thought the fact that you didn't actually see anything in the other movies was the whole point.
Pay the Ghost stars Nicolas Cage as a father trying to find his son who goes missing at Halloween after he 'pays the ghost'. His search uncovers hundreds of other children also stolen at Halloween and a much larger, darker evil force that will no doubt be as absurd as it looks.
Regression stars Ethan Hawke and Emma Watson. It covers the satanic worshipping, detective investigation with a twist thriller. Director Alejandro Amenabar (The Others) is behind the camera, so it may have something original to offer and perhaps a twist.
And for the kids, there is Hotel Transylvannia 2. Adam Sandler looks better than he has in years as Dracula who tries to make his ginger kid look scary (I am sure there is a joke in there somewhere). It looks extremely colourful and very funny… if you are 5 of course, or if you spend too much time with 5 year olds or if you are Adam Sandler.
Finally, Ben Foster takes on the role of Lance Armstrong in The Program. It tells the story of how Irish journalist, David Walsh managed to expose Lance Armstrong and his teammates' use of illegal drugs. I had to mention it just to post the best tagline of the year: 'Winning was in his blood'.
A wonderful mixed bag of movies out this month that should get everyone to the cinema.
Latest posts by Vhairi Slaven
(see all)