As we approach the end of the year, Oscar season kicks in and studios will start releasing the films they hope can bag a little golden statue. Not that every release will be bothering the Academies next year as the first entry on our list will demonstrate.

Scouts Guide to the Zombie Apocalypse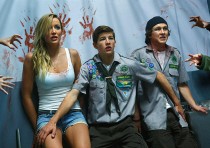 It's feels like it's been a while since we've had a zombie outbreak in cinemas especially one that's intending to be humorous. American gross out comedy meets the undead hordes in Scouts Guide to the Zombie Apocalypse. The title says it all really but if you like frat-boy gags and flesh-eating monsters then you should put this one in your diary. Released November 6th.
Kill Your Friends
John Niven adapts his own novel of the same name for this black comedy. Directed by Owen Harris, Kill Your Friends introduces Steven Stelfox (Nicholas Hoult), a 27 year old A&R man at the height of the Britpop revolution. He's successful,  a sexual deviant, a drug addict and a violent sociopath. Not one to take Nanna to. Released November 6th
Ronaldo
Love him or hate him, Cristiano Ronaldo is an alluring figure and one of the best football players to ever lace up a pair boots. Anthony Wonke's documentary Ronaldo looks to take a peek into the sportsman's private life, interviewing his inner circle and likely showing a different side to the Real Madrid star. Produced by Asif Kapadia (director of Senna and Amy) this should provide a fascinating portrait of an often polarising individual. Released November 9th
Steve Jobs
Many actors were considered and attached to this project before Michael Fassbender signed up however upon looking at footage it's difficult to see anyone other than the Irishman in the lead. Scripted by Aaron Sorkin with Danny Boyle directing, Steve Jobs will likely sacrifice historical accuracy for drama, but if it makes a better film (see the Social Network) then few cinema goers will complain. Released November 13th
The Hunger Games: Mockingjay – Part 2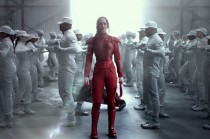 Katniss (Jennifer Lawrence) is back for the final chapter in The Hunger Games saga. Milking the last book adaptation over two films is the done thing these days however it should ensure that The Hunger Games: Mockingjay – Part 2 is an action packed spectacle full of thrills and excitement. Released November 20th
Black Mass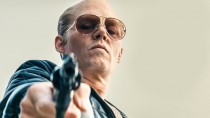 Scott Cooper's film about Whitey Bulger boasts a strong ensemble cast including Johnny Depp, Joel Edgerton, Benedict Cumberbatch, Kevin Bacon, and Peter Sarsgaard. Based 2001 book Black Mass: The True Story of an Unholy Alliance Between the FBI and the Irish Mob by Dick Lehr and Gerard O'Neill, Depp stars as the infamous mobster Bulger. Black Mass promises to be a return to form for Depp whose recent choices have received mixed to negative responses from critics and audiences. Released November 27th
Bridge of Spies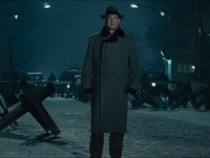 Steven Spielberg and Tom Hanks team back up in the director's historical thriller, Bridge of Spies. The film tells the story of the 1960 U-2 incident when pilot Francis Gary Powers (Austin Stowell) was shot down over the Soviet Union. Hanks plays James B. Donovan, a lawyer who is entrusted with negotiating the pilot's release. With a screenplay written by Matt Charman and Ethan Coen and Joel Coen, the film also stars Mark Rylance, Amy Ryan, and Alan Alda. The star power is great and it shouldn't disappoint. Released November 27th
That's our picks for November, what films are you looking forward to?
Latest posts by Thomas Simpson
(see all)