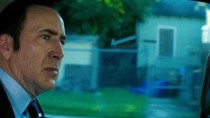 The Runner is the new film starring Nicolas Cage. Set in 2010 in the aftermath of the BP oil spill, Cage is a Democratic Senator who is battling for the rights of the fishermen in his district only for the spotlight to be turned on him as his private life comes under scrutiny.
It features a restrained performance from Cage and features Connie Neilson, Sara Paulson and Peter Fonda in the supporting roles. Check out the exclusive two minute clip from the drama below.
The Runner is released in UK cinemas on the 6th of November.
Editor-in-Chief at Moviescramble. A Fan of all things cinematic with a love of Film Noir, Sci-Fi and Julia Roberts in Notting Hill. He hopes to grow up some day.
Latest posts by John McArthur (see all)