'Tis the month of good cheer, carol singers, jingle bells, and an endless deluge of Christmas movie re-runs. It is also traditionally a great month for cinema releases and 2015 looks no different with a few crackers (sorry) coming up. Yes December is the month of the festive film. Whether it be horror, comedy, action or romantic, if it is set during the winter holidays it qualifies automatically as a 'Christmas movie' and there are quite a few on the way. You may have also heard about a little known Sci-Fi movie due for release from Disney later on this month too? No? Well then, read on for Moviescramble's final monthly movie roundup of the year.
Krampus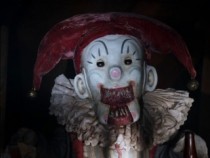 First on our list is Krampus, a festive horror-comedy starring Adam Scott and Toni Collette. When his warring family come over to visit, young Max, (Emjay Anthony), becomes so disillusioned with Christmas he inadvertently summons an ancient demon called Krampus. Straight out of German folklore, this monster exists solely to punish non-believers and punish is what he does as all hell breaks out in Max's household.
Something to get you in the mood for Christmas, Krampus looks set to deliver for those who like their festive movies a little more on the macabre side. Release date: 4th December.
Christmas Eve
On with the festive films and it's Christmas Eve in New York when a van crash cuts the power, trapping six different groups of people in elevators across the city.
In true Christmas spirit, each of the trapped New Yorkers find their lives unexpectedly change as a little laughter, romance and a voyage of self-discovery gets them through the night. Keep your hankies handy for this one and expect to leave with a fuzzy feeling of festive joy in your belly as each of our protagonists discover that there really is such a thing as Christmas magic. Release date: 4th December.
In The Heart Of The Sea
Cillian Murphy and Chris Hemsworth star in this biographical movie based on the 1820 event which inspired the novel Moby Dick. 
A whaling ship is attacked by a gargantuan monster of a whale, hell bent in destroying the vessel and her pitiful crew. Bearing in mind that in the 1800's, maritime sailors didn't have access to the technology we have today, they have to rely on their guile and strength of will to survive in this action-packed, harrowing tale of man verses murderous beast.
In The Heart Of The Sea looks to be a stonker of a film made even more astounding knowing that it is based on actual real events. Release Date: 11th December
Sisters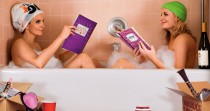 Another comedy on the list and it's Jason Moore (Pitch Perfect) at the helm in his second directorial venture. Sisters follows Tina Fey and Amy Poehler as two sisters summoned back to their family home to clean out their bedroom before their parents put it up for sale. It is at this point they decide it'd be a great idea to have one last party for all their high school friends, just like the old days, and events just get crazier from then on in.
A classic tale of adults trying to recapture their youth and all the expected consequences that go along with it. Anticipate a fun-filled story packed with laughs and a few poignant moments as the girls come to terms with their adulthood. Release Date: 17th December
Star Wars: The Force Awakens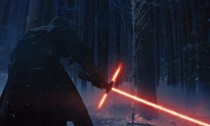 In what can only be described as the most  highly anticipated film of the year, the Star Wars saga continues with JJ Abrams taking over the role as director from George Lucas.  Featuring the original cast of Harrison Ford, Carrie Fisher and Mark Hamill, The Force Awakens takes place long after the events of Return of the Jedi. With Abrams at the helm, Star Wars fans the world over are expecting a more satisfying experience than the heavily criticised prequels from before. Featuring a whole slew of new characters and even more sequels in the pipeline, we expect The Force Awakens to be the platform in which we finally get to say goodbye to all our old heroes as the mantle gets passed over to the younger generation. Release Date: 17th December
Alvin and the Chipmunks: The Road Chip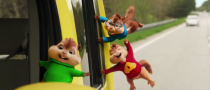 In Alvin, Simon and Theodore's latest outing, they believe Dave is about to get rid of them as soon as he proposes to his new girlfriend. This prompts them to do everything in their power to stop the engagement from taking place leading them on an exciting series of mishaps and adventures.
The chipmunks are like marmite, you either love them or hate them and this latest movie will be no different. Definitely one for the kids. Release Date: 25th December
Daddy's Home
It's Will Ferrell doing what he does best, this time accompanied by 'Marky' Mark Wahlberg as a father and step-father both competing for their kids affection. Wahlberg plays the uptight but mild mannered stepdad, striving to be the best father possible but when the children's real father (Ferrell) hears about this, he decides to come back on the scene and havoc ensues.
In true Ferrell fashion, there will be plenty of slapstick and random outbursts, just perfect to laugh away the post Christmas blues. Release Date: 25th December

Latest posts by Michael Mooney
(see all)