2015 was a year of contrasting fortunes for movies. On one hand it was spectacular for the bigger movies with the top nine films released this year making up for forty percent of the box office takings. For others it was a disappointment with a stream of film featuring big name stars failing to help their movies come even close to breaking even.
Of the 320 films I viewed this year, about 115 were new releases. Trying to cut this down to the ten you see before was no easy task and there are a number of omissions due to the calibre of films seen. Non English language films were especially good this year with the likes of Phoenix, West, Theeb, Blind, A Girl At My Door and I Can Quit Whenever I Want all coming close to making the top ten.
10. SPECTRE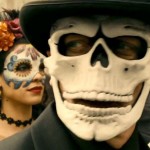 Bond returned in spectacular style with the unenviable task of trying to be better than Skyfall. It didn't do that and in some eyes suffered with the comparison. Taken on its own merits it is a fantastic action film with a good plot and evil baddie. Daniel Craig led an impressive cast with Christoph Waltz, Lea Seydoux and Monica Belluci joining the regular cast. You will be hard pushed to see a better opening sequence than the pseudo one shot day of the dead sequence in Mexico city.
9. Ex Machina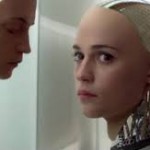 Alex Garland goes small-scale with big ideas on his directorial debut. Ex Machina is a three hander that explores the notion of what it is to be human. Alicia Vikander takes the acting prize as the artificial intelligence that appears to have more humanity than its creator. Oscar Isaac continuous to broaden his range with another intense and enthralling role.
8. Wild Tales
From Argentinian director comes six tales of how people cope in extreme circumstances. All of them show how things get dark very quickly. From stories including the aftermath of a hit and run, a lifetime grudge and the worst wedding you can imagine, there is some dark humour at play. There is not a sub standard section in the film and the tales do not outstay their welcome especially with the first one which clocks in around the three-minute mark.
7. Ant-Man
By far the best superhero movie of the year. A crossover between an origin story and a heist movie it blended action and comedy superbly well. It was another film that boasted a great opening scene. This time it was all in the CGI with Michael Douglas altered to look like the 1989 version of himself. Given the troubled production and change of director late in the process, the finished product was a triumph.
6. The Legend Of Barney Thomson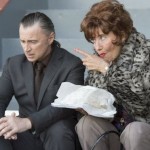 Robert Carlyle's debut feature as a director was a darky comic tale of a barber who finds himself involved in a tale of murder and mayhem. It doesn't help matters that he is about to lose his job due to his lack of patter with the clientele. Shot in Glasgow and featuring some rich local language it caught you from the opening scenes and kept you totally entertained throughout the 90 minute run time. Emma Thompson takes the prize as the transformation of the year in her role as Barney's mother Cemolina.
5. A Girl Walks Home Alone At Night
A much hyped film due to the fact it was such a unique film. Few films can claim to be an Iranian vampire western. The hype was spot on as the film is a great piece of film making in the best tradition of the indie films of the 80's and 90's. Shot in black and white and featuring a lead actress who have basically nothing to say throughout the film is a risk. Here it is one that pays of in an absorbing and stylish drama.
4. Star Wars: The Force Awakens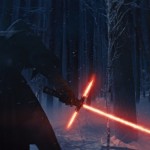 The most anticipated film in years was released to almost universal praise and a huge sigh of relief. JJ Abrams brought to the screen the film that everyone hoped for. It delivered enough nostalgia for the old fans and introduced three major characters in the form of Rey, Fin and Kylo Ren while setting up the second and third parts in the new trilogy. The first film this year that I wanted to watch again as soon as the credits rolled.
3.  Whiplash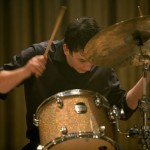 On the face of it Whiplash doesn't sound too promising. Young and talented drummer breaks into the major jazz band at his college, doesn't get on with the instructor and the film culminates with a ten minute drum solo. Whiplash is more like a sports movie with the grit, pain and humiliation the lead character endures in his attempt to get to the top of the game. Having a superb jazz soundtrack and a terrifying performance from J.K Simmons as the instructor propels the film to an even higher level.
2. Marshland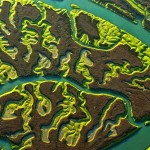 A massive hit and multi award winner in its native Spain, Marshland deserved to be a major international hit. Alas it flew under the radar for most. Set in the marshlands of Southern Spain in 1980, it sees two city detectives called in to investigate a brutal murder. It soon becomes apparent that this is just the latest in a series of murders that has plagued the area. It is a dense and absorbing drama with political undertones. It has some of the most gorgeous cinematography you will see this year.
1. Mad Max: Fury Road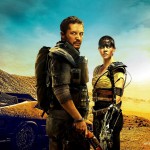 Many years in the making, the George Miller directed Mad Max film is a triumph on so many levels. It is in essence a two-hour car chase movie but is so much more. Prior to the Star Wars movie this was the one with a high-profile and well realised female lead. Charlize Theron gives a career best performance as Imperator Furiosa. She is the star of the movie without a doubt. Tom Hardy in the title role is all about the action sequences. With limited dialogue he conveys so much with a mere glance or scowl. Much was made of the excellent practical effects but as the extras on the Blu Ray release showed it was a clever blend of live action with CGI filling in the backgrounds that made film such a spectacle.
Latest posts by John McArthur (see all)