J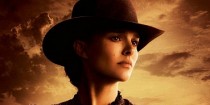 ane Got A Gun could be one of the unluckiest films of recent years. It has not had its troubles to seek and the fact that it is finally getting released is something of a miracle. Lynn Ramsey who was initially set to direct quit on the first day of shooting. Michael Fassbender and Jude Law also pulled out of the production early on. The cast was eventually settled with Natalie Portman in the title role with Joel Edgerton and Ewan McGregor supporting. Just to add more misery Relativity Media, the company producing the film, went into receivership forcing the delay of the film's release.
The western set drama focuses on the plight of Jane. After putting her old life behind her she finds her ex-outlaw husband has put his family in danger from a vicious outlaw gang called The Bishop Boys. Jane is forced to seek help from her former fiance as she tries to protect her family.
Jane Got a Gun hits US cinemas on the 29th of January 2016 and 20th of February in the UK.
Latest posts by
John McArthur
(see all)