Ben Foster takes the reins as Lance Armstrong in Stephen Frears' biopic, The Program, delivering a captivating performance that is enhanced by the actor's scarily similar physical appearance to the disgraced cyclist.  This is not unique in the film world and a mixture of appropriate make up, use of physical characteristics and top notch acting can produce some impressive results. We take a look at other actors who have transformed into uncanny resemblances of characters.
 Ben Foster – The Program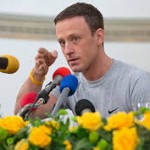 It is remarkable what a shave and a bit of hair-dye can do for a person. In Ben Foster's case it transformed him from a blonde haired, bearded, 34 year-old into a spitting image of Lance Armstrong. The combination of his strikingly similar looks and his method approach to the subject (he actually took performance-enhancing drugs) allowed Foster to portray an eerily impressive representation of the fallen hero.
Johnny Depp – Black Mass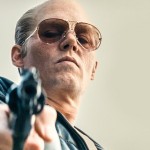 Johnny Depp put in an almost completely unrecognisable performance as mobster James "Whitey" Bulger in Scott Cooper's biopic Black Mass. Hidden under an array of prosthetics and make-up, Depp transformed into a stunningly accurate visual representation of the infamous criminal. His makeover was seemingly ugly enough to generate early Oscar hype but recently failed to garner any Academy recognition, leaving Depp still struggling to revive his once reputable career.
Charlize Theron – Monster 
The exceptionally beautiful former model, Charlize Theron, underwent a shocking physical alteration in preparation for her role as serial killer Aileen Wuornos in Patty Jenkins' film Monster. Packing on 30 pounds was just the start for Theron as she also donned fake dentures, shaved eyebrows, and masses of splotchy make-up in order to match Wuornos' appearance. Her terrifyingly unidentifiable performance paid off when she was awarded an Oscar for best actress.
Michelle Williams – My Week with Marilyn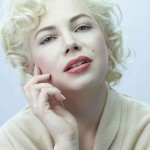 It is never going to be an easy task when you are playing a character as famous and loved as Marilyn Monroe.  Michelle Williams took on the burden by completely submerging herself in the character. Williams studied Monroe's entire career to learn her mannerisms and, with the help of a wig and fake mole, produced a picture perfect copy of the legendary star that was worthy of Academy recognition.
Seth Rogen – Steve Jobs
With Jonah Hill starting to make a name for himself in serious dramas, it seemed inevitable that his stoner pal Seth Rogen would follow suit. Rogen enters the world of drama in Danny Boyle's Steve Jobs with a solid performance that was entirely enhanced by the fact he looks exceedingly similar to the real life character he plays, Steve Wozniak. Who knows, maybe we will see him in the next Tarantino film, or perhaps working alongside Leonardo DiCaprio.
Phillip Seymour Hoffman – Capote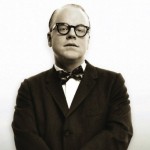 The late Phillip Seymour Hoffman gave an astounding performance as Truman Capote in the adaptation of Gerald Clarke's book. While it is undeniable that Hoffman managed to look the part, Clark also stated that he was more like Capote on screen than Capote was in real life. Bringing the whole package of looks and acting to the piece, Hoffman successfully managed a ground-breaking performance that leaves you wondering whether or not you are watching an actor or the real person.
Latest posts by John McArthur
(see all)