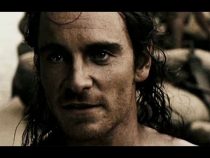 The early buzz for the forthcoming Assassin's Creed movie has all been positive. This has just been backed up with the release of the first trailer. This is in with a shout of being the first game to movie property that is actually any good. The film stars Michael Fassbender as Calum Lynch, a bad man who has been given a chance to do something right for once. He is the ancestor a master assassin and with the help of the shady Abstergo Industries he is able to experience his forefathers adventures in 15th century Spain.
The film comes from the same people responsible for the critically lauded version of MacBeth last year. The director, Justin Curzel, has a good sense of visual style and knows how to deliver a bold sand interesting film to the screen. Providing support to Fassbender is the ever excellent Marion Cotillard and vetern British actor Jeremy Irons.
Rather than taking one of the stories from the game series, the film makers have delivered a story that has all of the familair elements of the game and a new cast of characters. The trailer looks pretty damn good to be honest which only heightens the anticipation for the film which is released on the 21st of December 2016.
Latest posts by
John McArthur
(see all)