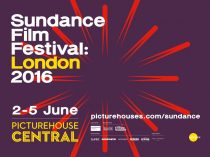 Sundance Institute and Picturehouse has announced the programme of feature films, short films and panel discussions for the Sundance Film Festival: London, taking place 2-5 June at new host venue, Picturehouse Central, in the heart of the West End. Festival passes will be available at sundance.org/london on Thursday 5 May and individual tickets will be on sale from 9:00 a.m. Monday 9 May, full details at sundance.org/london.
The festival will present 11 UK and International feature film  premieres direct from this year's Sundance Film Festival in Park City, Utah, U.S.A., selected by the Sundance Institute programming team in collaboration with Picturehouse.
Continuing the focus of the three previous London editions on presenting new work by emerging and established independent filmmakers, the 2016 festival will also include a short film programme with 15 shorts, including a strand dedicated to UK shorts screened at the Sundance Film Festival in January. The films collectively received 10 awards when they premiered at the Sundance Film Festival in Park City, Utah.
In addition to celebrating the best new independent films, the feature film line-­up includes "Sundance Film Festival: Road to Stardom," a programme showcasing notable films discovered by the Sundance Film Festival over the course of its three‐decade history and whose stars and filmmakers have since achieved global recognition.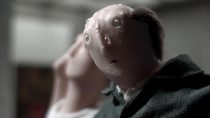 Rounding off the programme are four special events, all offering an exclusive insight into the filmmaking process: Oscar-­winning producer and Industry veteran James Schamus, whose feature directorial debut Indignation screens in the main film programme, will discuss the changing face of independent film; the Sundance Film Festival partners with the BFI to discuss "Diversity as an Ethos" with panelists including Sundance alumnus Effie Brown (Producer of Dear White People); and two further events, the Short Film Masterclass and "Cutting Through the Festival Bullshit" panel will offer frank advice to budding filmmakers.
A full list of filmmakers and special guests expected to attend will be announced closer to the festival.
Robert Redford, President & Founder of Sundance Institute, said, "I have long believed that the quality and originality of the independent films we show would be of interest to global audiences. Our Sundance Film Festival: London allows us to further help these new independent films get out into the world, starting with engaged audiences in the UK."
John Cooper, Director of the Sundance Film Festival, said, "Independent film takes a great step forward each year, and it is our pleasure and privilege to share these new independent films we love with London audiences. This year's film programme builds on the excitement of our most recent Festival in Utah and showcases new talent to watch as well as more established artists who continue to take exciting risks in their work."
Clare Binns, Director of Programming and Acquisitions at Picturehouse, adds, "Since the opening of Picturehouse Central last Summer, we've been changing the landscape of London's cinema scene and we're delighted to be rounding off our first year with Sundance Film Festival: London. We are very excited to be bringing the best of this year's Sundance Film Festival to London and UK audiences plus some very special events and appearances. I look forward to seeing all pass‐holders on our super cool and view-­tastic Members' Bar balcony between screenings!"
More information will be available at sundance.org/london. Join the conversation on social media with  #sundancelondon.
Latest posts by
John McArthur
(see all)