Once upon a time, in the bad old days, record company men were drunk, violent maniacs who murdered each other, felt up every woman within reaching distance, and had their assistants keep drawers full of narcotics to keep the bands in line. So goes the premise of Vinyl , a gluttonous and giddy look into the machinations of the industry through the eyes of chauvinistic label boss Richie Finestra, a man with the Midas touch and, simultaneously, the uncanny ability to fuck it all up on a titanic scale. Mercifully – for the sake of feminism, the crime stats and everyone's livers – things have changed significantly. Like the recent adaptation of John Niven's Kill Your Friends, despite the hedonism, Vinyl looks back on these outdated times with something of a shudder. Starting with a feature-length episode and maintaining a cinematic feel throughout, Vinyl is, in many ways, classic Scorsese – dark, violent, unabashedly over the top, and a celebration of the mania of the seventies – a time when, briefly, anything went. It's also a love letter to one of the richest periods in musical history, and laced with phenomenal sounds, from soul, Motown and disco to the ongoing transformation of rock and roll and the genesis of punk.  
Here, then, are six films – contemporary or modern – that cast an eye across the 1970s in all its loony, creative, musical, questionably dressed glory.
Almost Famous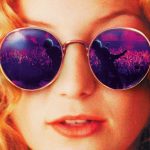 Cameron Crowe's semi-autographical rock 'n' roll road movie from 2000 is about as nostalgic as it gets. 15 year old budding rock writer and "uncool" kid William Miller (a prodigious Patrick Fugit) finds his way on tour with a band and muddles his way through a riot of stadium shows, in-band rivalries, lovestruck groupies, badly executed drug binges, and all the mundane, exhausting day-to-day stuff in between, as they drive across the wide, romantic expanse of America. It's a highly rose-tinted view of the sunny seventies, but it ably captures the heady feeling of being part of the in-crowd, the bewitching glamour of music, and the band's sense of having the world at their feet, if only they can figure out what the hell they're doing. Kate Hudson shines in a breakthrough role as the mesmerising Penny Lane, a mysterious and adored groupie who, it turns out, is just as lost as everyone else. But where Almost Famous succeeds most of all is its soundtrack, almost a collection of characters in itself; Crowe's films are reliable in their musical excellence, and this is a perfectly curated who's who of 70s rock and roll.
Dazed and Confused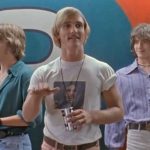 If Almost Famous is about a kid escaping real life for a rock and roll fantasy, Dazed and Confused is the opposite – a one-night-only look through the keyhole into what ordinary suburban kids got up to in the 70s. This 90s gem follows a varied cast of Texas highschoolers on the first day of the summer vacation, as they bomb around in fixed up cars, flee the alarming initiation rites inflicted on them by over-excited seniors and seek fun wherever they can find it. Obviously, Dazed and Confused owes an enormous debt to American Graffiti, but it maintains a freshness of its own, in no small part down to the cast who, for the most part, were recruited locally – including a young and helmet-haired Matthew McConaughey as a local, lovable sleazeball. Again, the film's soundtrack is the glue of the movie, completing the mise en scène and tapping cannily into the sense of teenage freedom which is the overriding theme here. Can't sleep? Put this film on at 4am, and let the sun come up outside and onscreen as the stoned, bleary teens leave behind a deserted football field and a furious football coach for a trip into the city – "Gotta get those Aerosmith tickets, man. Top priority of the summer."
Saturday Night Fever
One of the quintessential movies of the 70s, it's hard to watch Saturday Night Fever with anything like the same perspective as contemporary audiences would have had. On a surface level, of course, there's fun to be had howling at the disco suits and dance moves; on a deeper level, it's a sobering story of a working class Brooklyn kid's dissatisfaction at the bleak and limited future he sees ahead of him – work in a local shop, weather his family's perpetual disappointment in him, try to dodge marriage with any of the local girls, and live only for the hedonism of the Saturday night dancefloor when he briefly gets to feel important. The soundtrack is disco gold – one of the Bee Gees' better cinema moments (let's not talk about their ill-advised collective turn as the Beatles in the Sgt Pepper film). Like Vinyl, it's also a pretty damning indictment of misogynistic 70s attitudes to women – the men that dominate the story, including John Travolta's immature Tony Manero, are no PC standard bearers, and the female characters are routinely petitioned for sex and verbally insulted by the same guys. That's before you even get to the disturbingly casual and "asking for it"-toned rape scene. Yet, 40+ years on, many of its themes remain relevant, particularly the universal and youthful desire for escape from a dull life into another, brighter future.
The Filth and the Fury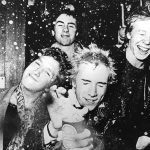 This standout rockumentary charts the rise and fall of the Sex Pistols and the wider British punk movement. The second of Julian Temple's documentaries about the band, this one tells the story decidedly from the band's point of view. Unsurprisingly, Malcolm McLaren doesn't come off well. It's a searing piece of filmmaking, capturing the truly bad old days of life in bleak 1970s Britain, and the electrifying effect of the Pistols on fans and appalled detractors alike. What comes across is a band who were too embattled from all sides to ever really have much fun with their music or fame – San Francisco's Wonderland's second appearance in this list is an ignominious one, as the venue where it all fell apart. It paints a truly saddening picture of Sid Vicious; in John Lydon's eyes, a kid too young to handle what the music business, New York and Nancy Spungen threw at him. Lydon not being known for displays of anything other than contempt most of the time, it's uncomfortable and disarming to hear his voice crack as he relives his friend and bandmate's sorry end. Even if you're not a fan of the Sex Pistols, this is essential viewing.
The Runaways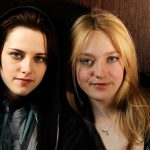 In the wake of recent revelations about what it was really like to be a Runaway, this one makes for disjointed viewing. Jackie Fuchs (aka Jackie Fox), estranged from former bandmates Joan Jett and Cherie Currie, has said that manager and producer Kim Fowley sexually abused and humiliated her, and that the rest of the band failed to support her.  Jackie is nowhere to be seen in the 2010 film, having refused permission for her name to be used, and Michael Shannon's sweary, randy Fowley is cast as harmless, eccentric and useful, selling the take-no-prisoners teen girl band on their sex appeal but directing his own libido elsewhere. Dakota Fanning and Kristen Stewart bring equal parts naiveté and nonchalance to the teenage Currie and Jett; and watching the girls, with their fractured home lives, set out on the road at 15 years old is a jolting reminder of how much more careless the music world was forty years ago. Based on Currie's book Neon Angel, The Runaways is full of heady, hopeful teenage excitement, charting the band's shitkicking rise to stardom and Currie's substance addictions which brought it all crashing down.
Velvet Goldmine
Todd Haynes' gorgeous, gaudy dissection of glam-rock was unfairly written off by critics on its 1998 release. A shame, because this bold, campy piece of filmmaking is a dazzling sonic and visual treat, and bears repeat viewing. Very loosely pinned around the relationships between David Bowie, Lou Reed and Iggy Pop, Velvet Goldmine follows Jonathan Rhys-Meyers' fame-hungry Bowie-alike Brian Slade, his ill-fated marriage to an Angie-esque Toni Collette and his obsession with Ewan McGregor's drug-soaked, unhinged Curt Wild – and Slade's fall from grace after faking his death onstage. It also marked an early role for Christian Bale as a fan/tens-years-later journo trying to figure out where it all went wrong. The glitter, glory and mayhem are twinned with something more troubling – a sense of insanity, oblivion and destructive ambition fuelling it all from underneath.
Latest posts by
John McArthur
(see all)